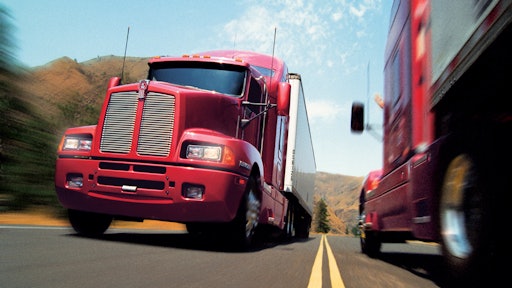 Analysts predict a more positive outlook for the trucking industry in 2017, even among the many obstacles the field is facing.
This year has been challenging for the American trucking industry, as a shortage of demand and drivers, combined with several other factors, has delivered some of the worst industry conditions in years.
During his state of the industry address in October, the new chief for the American Trucking Associations (ATA), Chris Spear, expressed many concerns for the industry about tax reform, trade agreements, excessive regulation and infrastructure funding. Spear indicated that increased rules and regulations for truckers is hurting the industry. He added that policies are acting like a disease, breaking down the industry's efficiency to move freight seamlessly across the country.
Industry conditions are expected to improve next year, however, due to predicted consumer spending and manufacturing, causing the gap between supply and demand to shrink. With retailers embracing the quick in-and-out culture of e-commerce, the industry can expect more calls for delivering freight. A weaker U.S. dollar and post-election stability also is likely to cause a surge in consumer activity.
And though some leaders in the industry remain skeptical after the 2016 slump, leaders such as co-chief executive of Swift Transportation Richard Stocking are thinking positively. He has high hopes for the 2016 peak holiday season, which he says will push the industry into a more profitable 2017.
For additional information about the outlook of the trucking industry in 2017, visit www.axcessnews.com/national/breaking-national/what-to-expect-from-the-trucking-industry-in-2017_1488/.