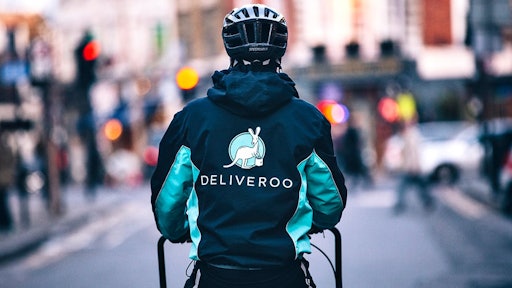 Drivers for London-based online delivery service Deliveroo have launched a bid for a collective bargaining agreement, according to Logistics Manager.
The drivers, and the Independent Workers Union of Great Britain (IWGB), are challenging Deliveroo's description of drivers as 'contractors', instead calling themselves 'workers' that should be entitled to paid holidays and the minimum wage. Deliveroo riders in some parts of London have sought union recognition as they try and seek better pay and conditions. The bid follows successful protests by riders in the capital who objected to the trial of a new pay structure which would have moved them onto payments per delivery from an hourly rate.
"I understand the IWGB have written to Deliveroo and requested recognition to conduct collective bargaining on behalf of their drivers in Camden," said Lee Rogers, associate in the employment team at law firm Weightmans LLP. "However, it is extremely unlikely Deliveroo will accede to IWGB's request because if it were to do so it would effectively be accepting that its drivers are workers who have the protection of various employment rights, including the right to national minimum wage and holiday pay, rather than self-employed contractors who do not.
As self-employed contractors, Deliveroo couriers are not entitled to the rights available to workers, including sick pay and the national living wage. The firm's contract even tells those who sign up to make deliveries that they cannot test this status at the employment tribunal – although lawyers have dismissed this as unenforceable.
A Deliveroo spokesperson said: "At Deliveroo our aim is to create the best food delivery experience in the world. In 2015, we invested significantly to help us achieve this. We launched in 10 new countries, drove further expansion in both new and existing markets and continued to develop and invest in improving our offering to customers. It is common for ambitious startups to prioritise growth at this stage in their development, and our investments in growth are in line with our long-term strategy."
To read more, click here.