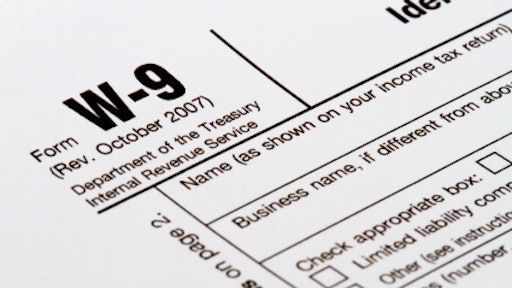 The nation's busiest ports are emerging as a key battleground in the legal fight over whether truck drivers should be counted as employees or independent contractors, according to The Wall Street Journal.
Several trucking companies operating at the ports of Long Beach and Los Angeles have filed for bankruptcy protection in recent months, citing mounting costs to settle hundreds of legal claims. These operators haul containers from the docks to rail yards and freight depots, a key journey of just a few miles that allows major retailers and manufacturers to quickly move their imported goods to stores and factories across the country.
The bankruptcies in the trucking sector come as some higher-profile cases in the debate over employee status are paying out hefty settlements. Ride-hailing service Uber Technologies Inc. agreed to pay as much as $100 million to drivers last month, and delivery company FedEx Corp. reached a $228 million settlement last year. But in the $12 billion-a-year port-trucking business, known as drayage, where hundreds of small operators compete on thin margins, the cost to settle similar claims can be overwhelming, analysts say.
The turmoil raises questions about the future of short-haul trucking at the nation's ports. Litigation with drivers and the higher cost of full-time labor could force drayage operators to charge more for their services or it could put them out of business entirely, reducing the overall number of carriers and raising costs for shippers, analysts say.
To read more, click here.
Editors Insight: The driver classification dispute has serious ramifications for the food industry, particularly for companies using the California ports. Food industry organizations should recognize that port transportation options will be limited if transportation companies cannot operate profitably. Hence, industry organizations should be exploring ways to help resolve this issue.
The California Labor Commissioner's Office has taken a firm position on the need for companies to treat independent contractors as employees. The cost of complying with this has proven problematic for even some larger port trucking firms. Food Logistics has reported on the bankruptcy filings of Total Transportation Services Inc. and Pacific 9 Transportation, as well as a class action lawsuit against XPO Logistics Inc. subsidiaries Pacer Cartage Inc., Harbor Rail Transport and PDS Transportation Inc.
Transportation firms face a stringent labor commissioner's office in California, but this should not discourage them from making the best effort to offer independent contractors the best possible working conditions.
Food industry organizations should recognize they have a stake in resolving this issue. 5-11-16 By Elliot Maras