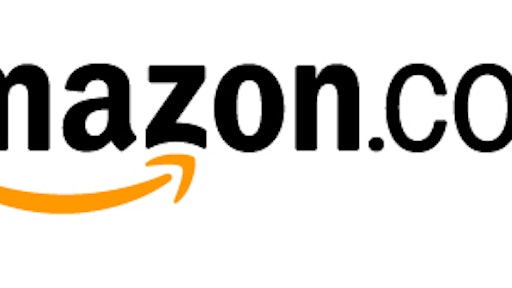 Trucking executives say they still expect growing business from Amazon.com Inc., even as the company takes steps to move some of its own freight, according to The Wall Street Journal.
Amazon said in December it would roll out thousands of branded semi-trucks, one of several recent moves by the company to take more control of its shipping routes. The announcement sent shudders through the trucking industry, which ships millions of packages a day between Amazon distribution centers and the warehouses belonging to home-delivery carriers such as FedEx Corp. and United Parcel Service Inc.
On Tuesday, two of the largest U.S. trucking companies brushed off the potential threat from the e-commerce giant saying there was plenty of freight to go around.
"Amazon's trailer purchases are having little to no impact on our truckload segment," said Swift Transportation Co., a large truckload carrier, in a conference call. "We currently operate several different facilities for Amazon across a variety of our suite of services and are excited about our potential growth with this partnership."
Executives at Covenant Transportation Group, which works closely with Amazon because it specializes in expedited shipments hauled by driver teams that can stay on the road around the clock, said they also believe demand from Amazon will continue to grow.
David Parker, the company's CEO, said e-commerce is changing typical routes for Covenant's team drivers. Whereas Covenant's team drivers traditionally drove long hauls of thousands of miles for special shipments, they are now ferrying goods between distribution centers that are 600 to 700 miles apart.
To read more, click here.
Editors Insight: One thing that clearly distinguishes Amazon from much of the rest of the logistics industry is its long-term approach to the market. One can only imagine the power that Amazon will wield in the transportation market once it gains a dominant position as a logistics provider.
This won't be happening any time soon. That could be why Swift Transportation and Convenant Transportation Group aren't presently worried about direct competition from Amazon.
It remains to be seen how long Amazon can keep investing in transportation when it hasn't delivered a great return to shareholders. The company did, however, post consecutive quarterly profits in the second and third quarters of 2015, which should concern the commercial transportation industry.
Today's Wall Street Journal article addresses Amazon's impact on the trucking industry. Keep in mind that Amazon has also invested in air freight and ocean freight. Will rail delivery be next? 1/27/16 By Elliot Maras