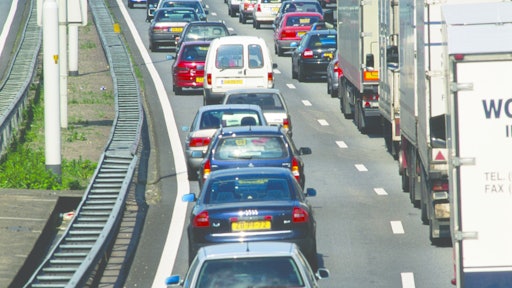 House and Senate negotiators struck an agreement Tuesday on a $305 billion highway bill that would extend federal transportation funding for five years, setting up an eleventh-hour dash to win approval in both chambers, according to The Hill.
The resulting 1,300-page bill, paid for with gas tax revenue and a package of $70 billion in offsets from other areas of the federal budget, comes just days before transportation spending is set to expire on Dec. 4.
The measure calls for spending approximately $205 billion on highways and $48 billion on transit projects over the next five years. It also reauthorizes the controversial Export-Import Bank's expired charter until 2019.
Lawmakers expressed confidence that the package will win approval in both chambers in time to beat the rapidly approaching Friday deadline.
If enacted, the package would reflect the first transportation funding legislation to last longer than two years since 2005.
Transportation advocates praised Congress for moving to end a string of temporary road funding patches.
To read more, click HERE.
Editors Insight: This marks the most significant progress on badly-needed highway funding in years. It marks the first bill to provide more than two years of funding since 2005. The food industry in particular stands to gain significantly since it relies on public roads for transportation. The condition of the roads has burdened the industry with higher vehicle maintenance and repair costs and less-than-reliable deliveries.
Food and transportation industry organizations must continue to pay close attention to highway funding. 12-05-15 By Elliot Maras