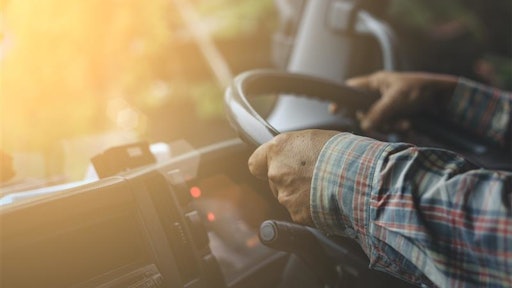 Urupong
Outrider closed $65 million in Series B funding, led by Koch Disruptive Technologies (KDT). Other existing investors increased their investments, including NEA, 8VC, and Prologis Ventures. New investors included Henry Crown and Company and Evolv Ventures. With $118 million raised to date, Outrider is positioned to scale and support the rapid automation of distribution yards.
In supply chain-intensive industries, distribution yard operations are necessary for transitioning goods between the road and the warehouse. Today's yards run much like they have been for decades with repetitive, manual tasks performed in hazardous working conditions. Disruptions caused by COVID-19 highlighted the need for automated distribution yard technology to improve supply chain resiliency.
"We have built an industry-defining business with the support of an extraordinary roster of investors and partners," said Andrew Smith, Founder and CEO of Outrider. "A highly-focused, mission-driven team combined with top-tier financial backing positions Outrider to move a growing share of the world's freight.
The Outrider team has grown to more than 110 employees focused on key system capabilities, including controls, computer vision, motion planning, robotic manipulation, cloud computing, functional safety and multi-robot orchestration.
"Outrider is setting the new standard for how the largest companies in the world run their supply chains," said Chase Koch, President of KDT. "This is our second investment in Outrider, which underscores our confidence in Andrew and his team as they seek to deliver greater efficiency, safety, and sustainability to thousands of distribution yards."
Outrider offers an integrated, three-part system that includes management software, autonomous vehicles, and site infrastructure. With a click of a button, the system enables customers to move trailers to and from loading docks and parking spots, hitch and unhitch trailers, robotically connect and disconnect trailer brake lines, inventory trailer locations, and centrally monitor and control all functions. 
Outrider transforms electric yard trucks, sourced from leading OEM partners, into autonomous vehicles. Electric yard trucks are ideal for autonomy due to their reduced maintenance, lower operating costs, and reliable, clean power. Today, there are more than 50,000 diesel yard trucks currently operating in North America that emit 3.8 million metric tons of carbon dioxide each year, or the equivalent of one coal-fired power plant.
"Across the industry, supply chain leaders are eager to reduce the carbon footprint of their logistics operations," added Smith. "Since the founding of our company, we designed our system to run on electric yard truck platforms instead of diesel trucks, resulting in the accelerated replacement of these carbon-emitting trucks."