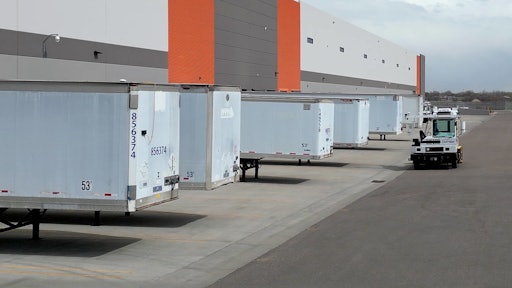 Outrider
Outrider unveiled the Outrider System, a patent-pending trailer inventory feature that provides real-time tracking of semi-trailers and containers in yards.
"Misplaced trailers, containers and chassis are a universal pain point of yard operations," says Andrew Smith, founder and CEO of Outrider. "This new technology will be celebrated by logistics center operators and the 3.5 million over-the-road semi-truck drivers in North America who waste hours each day looking for trailers. Our trailer inventory solution brings much-needed visibility and insight to maximize productivity and yard throughput."
From PR Web:
Outrider

uses technology already installed on its autonomous electric yard trucks to collect the locations of parked trailers while moving trailers during routine operations or as a dedicated function. Sophisticated sensors and proprietary computer vision algorithms enabled by deep learning detect vacant or occupied parking spots and capture trailer identification numbers, standard carrier alpha codes (SCAC codes), and multiple other trailer characteristics.
Trailer inventory is enabled, managed and recorded in

Outrider's

cloud-based management software, which helps yard dispatchers, warehouse operators and transportation managers improve decision-making and overall efficiency.

Outrider

shares this real-time inventory with customers' warehouse, yard, or transportation systems via its application programming interface (API).