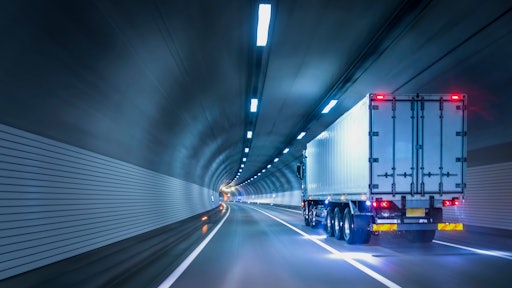 Getty Images
First Advantage announced the availability of RoadReady, a risk management tool for DOT and non-DOT drivers to help businesses stay on the road while saving time and money.
The company developed the program to help businsses reduce their compliance management burdens and assist with hiring rapidly at scale.
"First Advantage has a preeminent market position combining driver qualification and background screening. We're thrilled to introduce RoadReady, which will help our transportation customers meet their DOT obligations while addressing the unprecedented industry and hiring demands. RoadReady brings a full vehicle services solution, with support for fleet permitting, titling and registration that complements our driver qualification file management, making it a one-stop-shop for transportation customers bringing essential goods and services to those who need it around the world," says Joelle Smith, chief experience officer for First Advantage.
Per PR Newswire:
RoadReady functions as a single solution configured to meet the specific needs of each business.
Industry-wide growth and increased shipping in response to the COVID-19 pandemic – including vaccine distribution – has led to exponential surges in hiring.