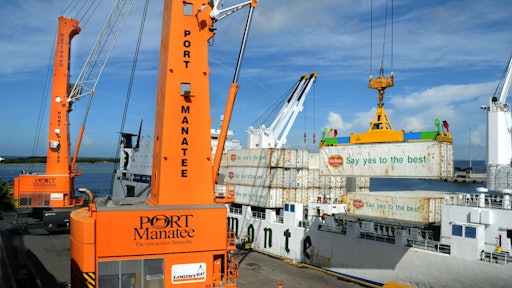 Produce shipping company Del Monte will add container shipping vessels to its Port Manatee itinerary starting in March, port executive director Carlos Buqueras announced.
Del Monte will bring container vessels "periodically in a controlled growth," Buqueras said.
Del Monte isn't completely switching to containerized cargo, but will use container vessels at Port Manatee roughly every three weeks. Container vessels can hold 350 containers, compared to 96 containers on a breakbulk ship, according to Buqueras.
To read the full original article, please click here.