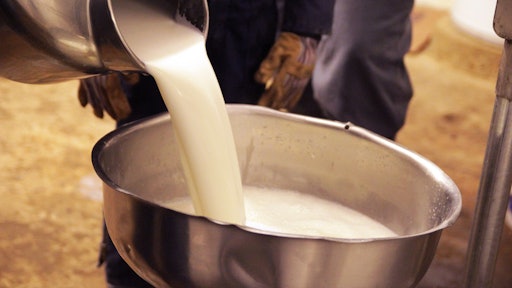 An ongoing fight over what should be labeled as milk might change the way products are branded in the dairy aisle.
Many plant-based alternatives like soy and almond currently are labeled as milk, but the dairy industry, and some members of Congress, say the label should be reserved for milk from a cow, and they want the government to take action.

As the plant-based milk industry continues to grow, generating $1.4 billion this year and up 54 percent over the last five years in the U.S., milk producers are facing decline, dropping 11 percent in sales over the last year. Now they are fighting back.
Thirty-two congressmen from dairy-producing states recently penned a letter urging the FDA to enforce its existing definition of milk, which states it is "obtained by the complete milking of one or more cows."
Historically, the FDA has kept out of any battles over which products can use the term "milk." This time, it says it will respond directly to the congressmen who wrote to them.
For more details about the ongoing milk label controversy, click here.