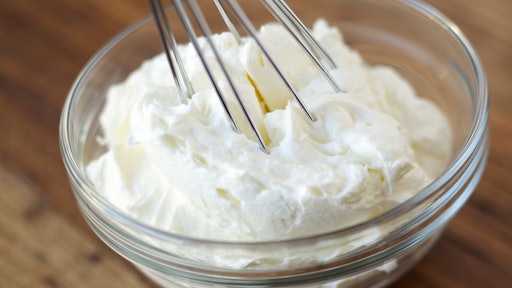 Thanks to a nationwide shortage of nitrous oxide, a critical ingredient in aerosol whipped creams, some major manufacturers were not be able to keep up with the holiday demand this year.
The story behind the whipped cream shortage—which involves laughing gas, a tragic explosion and a federal investigation—reveals one of the industrial food system's core weaknesses: the increasing concentration of power among a few companies in a few areas and at a handful of plants.
"This story is a metaphor for the vulnerability of the entire food system," said Daniel Block, a professor at Chicago State University who has studied the geography of food distribution. "It serves as a sort of canary in a coal mine, in the case [there] was a real industrial disaster."
Just two companies, Air Liquide and Matheson Tri-Gas, produce nitrous oxide for all of the United States and Canada. Together, they operate five nitrous oxide plants, which supply the three packing facilities that can the majority of America's whipped creams.
At each of these highly consolidated nodes, even a small disruption could impact a large number of products further down the supply chain.
On Aug. 28, the Air Liquide nitrous oxide facility in Florida— operated by its subsidiary Airgas—experienced a fatal explosion that left one man dead. The incident, which is still under federal investigation, reduced the company's nitrous oxide output in "the short-term," spokeswoman Sarah Boxler said.
Air Liquide has allocated its remaining supply to medical clients first and back-burnered its clients in food manufacturing.
Manufacturers say the shortages will strike consumers on a store-by-store basis, depending on demand and preexisting inventory. Right now, restaurants, hospitals and schools—not grocery stores—are taking priority.
Read more about the whipped cream shortage here.