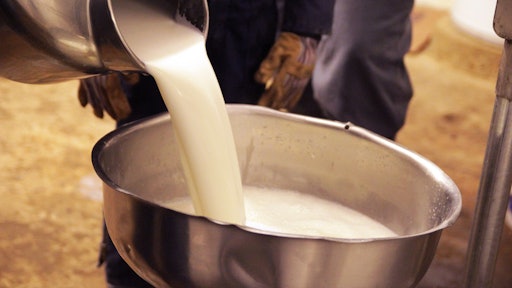 The Texas Department of State Health Services and city health departments, as well as police have intervened and detained individuals trying to deliver raw milk to residents. Currently, state law requires raw milk to be sold on farms, according to Food Dive.
Texas State Rep. Dan Flynn is questioning the legality of the state's apparent crackdown. The Farm-to-Consumer Legal Defense Fund said a Texas Department of State Health Services manager wrote in 2013 that raw milk couriers are allowed in the state.
Flynn has approached the Texas attorney general, calling these incidents "harassment of the farmer, the couriers, and the customers." He said that using state funds for this purpose is misuse of office or an improper expenditure, adding that "agencies cannot legislate what they don't like in the law."
Raw milk production and sales have made their way onto the ballot in many states. West Virginia passed a herd-sharing agreement in March to enable residents to legally procure raw milk in a state where sales are still illegal.
After passing that bill, West Virginian lawmakers drank raw milk and later fell ill. Results from an investigation into whether the raw milk sickened them were inconclusive.
That incident demonstrated one of the top concerns about raw milk: it carries health risks because it is not pasteurized. Still, raw milk demand continues to increase. Consumers of raw milk claim benefits ranging from fewer allergic reactions and better taste to cures for various diseases, but the CDC says these are anecdotal.