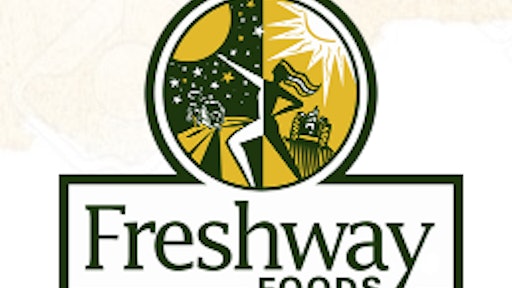 US Foods, the Rosemont, Ill.-based nationwide foodservice distributor, has agreed to acquire Freshway Foods, a fresh fruit and vegetable processor, logistics provider, repacker and distributor serving customers throughout the eastern half of the United States. Terms of the transaction were not disclosed.
Established in 1988, Freshway Foods is owned by brothers Phil and Frank Gilardi and is based in Sidney, Ohio. The company provides value-added fresh-cut produce that includes the cutting, cleaning, chopping and packaging of raw produce resulting in a product that can be customized to meet any customer's preferences and delivered ready for immediate use. In addition, Freshway Foods has established a farm-to-fork food safety approach that ensures food safety compliance from the grower through consumption.
US Foods will be keeping the Freshway Foods building open and is pleased to welcome its employees to US Foods.
"We are very excited about this new partnership with US Foods," said Phil Gilardi and Frank Gilardi, the two owners of Freshway Foods. "Since we started this business, our success has been built upon our commitment to our associates and our customers and we are looking forward to the next chapter for Freshway Foods as part of a well established and reputable company like US Foods."
The transaction is expected to close on June 10, 2016.