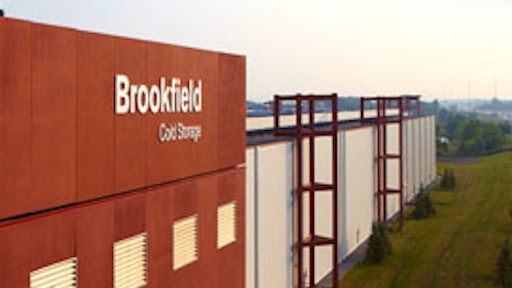 Brookfield Cold Storage, based in Calgary, Canada, recently acquired Nova Cold Storage, the operator of three cold storage facilities in Halifax, Nova Scotia. Through this acquisition, Brookfield Cold Storage is acquiring more than 130,000 square feet of cold storage properties, including a brand new state-of-the-art facility in the Halifax Gateway Logistics Park. Brookfield intends to grow the company to service an increasing number of Halifax and Maritimes-based food producers and users of the Halifax port.
"The purchase of the Nova Cold business marks our entry into the Atlantic Canada market. The acquisition is consistent with our objective of investing in high quality assets in premier Canadian markets. We look forward to growing our presence through the expansion of Nova Cold's facilities and further acquisitions in the region," stated Pierre McNeil, chief executive officer of Brookfield Cold Storage. "We intend to continue to operate the business as Nova Cold and look forward to supporting the experienced management team and employees of the business. Our focus will be on continuing to improve customer service and operating efficiencies in order to build out our competitive position in a growing market."
For information, visit www.nova-cold.com.