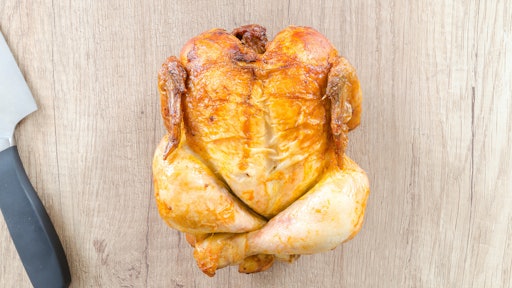 Lukas from Pexels
National Restaurant Association Taps Food Service Veteran for CEO
The National Restaurant Association is starting a new CEO on June 1, Tom Bené, to guide the association's strategy to assist and enhance the restaurant and foodservice community. He will also be CEO of its Educational Foundation. His responsibilities will include advocating at the local, state and federal levels and promoting the industry to stakeholders.
Bené also hopes to build an entrepreneurial environment within both the association and foundation to help foster ongoing development. He has more than 30 years of experience in food, coming most recently from Sysco Corporation as CEO. He has also served in a variety of leadership roles at PepsiCo Foodservice.
Boston Market Promotes New President
As current CEO Eric Wyatt transitions into his new role as chief operating officer, Boston Market has promoted Randy Miller to new president after 25 years with the company. Most recently, he was chief administrative officer and general counsel, responsible for overseeing its legal team and supporting corporate strategy. Now he will work closely with Boston Market's new owner, Engage Brands.
Prior to Boston Market, Miller was an associate at the law firm Rudnick & Wolfe for seven years. He has been credited with knowing the Boston Market brand inside and out, according to chairman Jay Pandya.
Specialty Foods Association Appoints Interim President
Bill Lynch is taking over as interim president of the Specialty Food Association, as President, Phil Kafarakis's contract is expiring. Nominated by the board of directors, Lynch has been with the association for more than 20 years and started as operations manager for the Fancy Food Shows.
Before Kafarakis leaves his role, he will assist Lynch in the transition.
LibDib Taps New President of Revenue
Young's Market Company veteran Rob Foss has joined alcohol distributor LibDib as its new vice president of revenue. Previously at Young's, Foss was vice president of digital commerce and has a total of more than 30 years of experience in wine and spirits of which 22 was spent at Young's.
LibDib is hoping his experience in digital commerce, IT, business development and sales will help drive its growth and capitalize on opportunity.
SPUD Hires Interim Chief Operating Officer for Growth
Sustainable Produce Urban Delivery (SPUD) is bringing on Peter Tyszewicz, an executive with 30 years of manufacturing, product development and commercialization, to act as interim chief operating officer. Most recently, he held various leadership roles in food packaging and renewable energy. SPUD hopes to learn and grow from his expertise.
Golden State Foods Hires KanPak US President
Golden State Foods has appointed Chad Buechel to president of its KanPak U.S. brand to oversee the region's business including item production, which exceeds 18 million gallons of dairy a year. He is now responsible for strategic growth plans in the United States including revenue growth, profitability, customer satisfaction, operating efficiency, quality, and safety. Buechel is expected to work closely with Golden State board of directors.