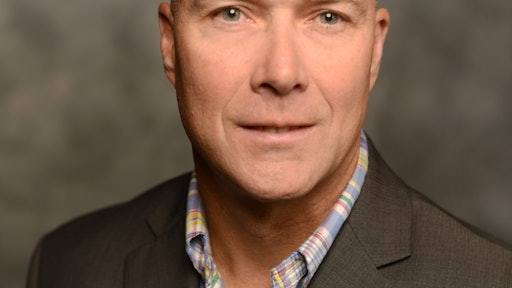 From produce to floral and frozen foods, the transportation of temperature-sensitive freight requires an additional level of urgency and complexity. A poorly managed cold chain with delays in its timeline, or a lack of consideration for spoilage risk, can lead to serious issues and even profit loss. By implementing the following best practices, shippers can maintain a strategic cold chain by mitigating risk and taking better control of the final outcome.
1. Secure the right expertise
Enlisting trained temperature-controlled specialists—whether an internal resource or an external vendor—will help ensure the safe transportation of temperature-sensitive freight from beginning to end. A qualified expert should not only understand the importance of the relationship between the carrier and shipper, but should understand the business from all sides so they can solve any potential problem efficiently and effectively. Look for specialists who recognize ways to balance unattractive load qualities with strategic initiatives to benefit both the carrier and the shipper.
2. Determine capacity requirements
Whether temperature-sensitive goods are traveling by road, ocean, air or rail, each service comes with a unique set of factors, and balancing the pros, cons and price of each are critical. For example, some commodities—those with higher price points—can benefit from a more expensive, yet faster shipping option. By considering the needs of carriers, shippers can help mitigate higher costs and secure the right capacity. For example, if a shipper moves full truckloads of cheese to local retailers, they may be able to have the carrier move empty cartons on the backhaul, which would not only solve a reverse logistics problem, it would help reduce transportation costs. With innovative and strategic planning, shippers can foster a strong carrier relationship and more easily secure the right type of capacity.
3. Set clear expectations early in the process
All key stakeholders—shippers, carriers, vendors, providers, etc.—must agree on set expectations and tasks for each of their roles before any shipments are moved. Every detail of the process, from acceptable temperature ranges, to equipment expectations and contingency plans, must be discussed beforehand. Set tasks will help avoid confusion and questions when timing is critical, and clear expectations can help minimize breaks in the cold chain. Planning in advance can help avoid risks later on in the process, as well as resolve any issues that may arise.
4. Share responsibility when loading and unloading
Loading and unloading product adds additional factors to the process, which can be the most critical and complex point in a temperature-controlled supply chain. Not only does the temperature of the truck need to be maintained, shippers and carriers must share responsibility for the temperature of the loading dock, outdoor weather conditions, and the time it takes to load and unload product. Below are three main checkpoints for both parties:
Confirm product temperature
Prior to accepting loads, carriers should double check the temperature. If a product arrives at the wrong temperature, it may be rejected.
Inspect condition of equipment
Prior to loading product, a thorough inspection of equipment by both the carrier and shipper can verify it's in good working order. Shippers should pay attention to any factors that could impact the effectiveness of the refrigeration, such as tears in chutes.
Check for proper container airflow
The way pallets are stacked can affect airflow; blocked air may cause hot spots or cold zones. Shippers should oversee loading to make sure there is sufficient space for air to pass between pallets, walls, air chutes, the ceiling, and the floor.
5. Balance cost and technology
The capabilities of temperature-controlled equipment continue to advance and the ability to move beyond basic track and trace technology to real-time monitoring has greatly impacted global cold chains. However, technologies such as GPS tracking and temperature sensors come at a high price. This is why it's important to consider the importance of balancing cost effectiveness and technological advances. For example, hardier products could be shipped for less with less monitoring.
6. Establish standard operating procedures
Temperature-controlled shipping requires strict standard operating procedures (SOPs) and establishing the same standards across a supply chain can simplify the process and promote consistency. All SOPs should outline three main points: who is responsible, what needs to happen, and how checks and balances occur.
Collaboration among all parties from beginning to end can help ensure positive outcomes and long-term temperature controlled success. By integrating best practices and SOPs, shippers and carriers can boost efficiency, mitigate risk, and help deliver a high-quality product to the end consumer.