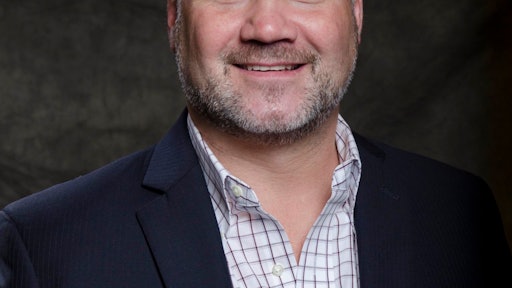 Food and beverage companies face unique challenges in their supply chains. There are product expirations to manage, temperature-controlled items that need careful handling, and an unpredictable supply of raw materials that can vary as much as the weather. This mixture of obstacles makes food and beverage companies' supply chains some of the most complex in the world, but it also means that profitable areas of the network can go unnoticed. One such area of opportunity for food and beverage companies is inbound shipping.
Inbound shipping is often ignored, despite the fact that successful management can result in enormous benefits for food and beverage companies. This area is often ignored because inbound shipping is extremely complex, and many organizations feel they lack the technology and internal resources required to put a comprehensive program into place. Without a strategy however, inefficient processes remain as companies attempt to work closely with hundreds or even thousands of suppliers and carriers in a disjointed manner.
What challenges do companies face?
Since inbound shipping relies on the actions of so many external partners, communication and collaboration can be fraught with complications. It's often easier for a company to obey the common mantra, "if it ain't broke, don't fix it." But just because product is technically arriving doesn't mean there isn't a better way to operate that could save the company valuable time, effort and money. A comprehensive inbound freight management program will provide food and beverage companies with the tools they need to see significant results.
With an inbound freight management program companies can get the lowest freight cost per shipment, they can consolidate shipments to minimize unloading expenses at the distribution center, and they can enforce compliance standards to improve supplier behavior. As a result, the total number of deliveries and different carriers can be reduced, which means easier processing and communication at the warehouse or distribution center. With a complete program in place, food and beverage companies can stop passing along the cost of their suppliers' and carriers' inefficiencies to the end customer.
Getting to the point of having a complete inbound freight management program may seem daunting, however. But by starting with these three strategies, food and beverage companies can begin to optimize their inbound:
1. Partner with Suppliers
Food and beverage companies should partner with suppliers to lay out a plan of action. Then they can determine the most cost-effective and efficient way to ship and unload freight and build a plan which benefits both parties. There is no perfect target for the percentage of shipments that should be vendor-controlled (VDS) versus customer controlled (CPU).
Companies can give their suppliers the leeway to make the decision so that the most effective service and billing procedure can be used. After the new methodology is adapted, companies should implement a standard routing guide to help enforce supplier compliance. This will establish a set of mandatory guidelines that will be used for all vendor-controlled and customer pick-up shipments. Supplier compliance programs reduce the overall cost of goods by making both carriers and warehouses more efficient. In the event that a supplier fails to comply, they will share in the cost through violation fees outlined in the routing guide.
2. Partner with Carriers
Once rules and procedures have been established with suppliers, food and beverage companies should focus on their partnership with their inbound carriers. By consolidating inbound shipments to full truckload wherever possible, companies can reduce freight and unloading costs. Doing so dramatically increases efficiency at the distribution center and in the yard. A decision should be made on the carriers which can provide both attractive rates and superior service. Transportation should then be limited to those few carriers. This will give each carrier enough business to ensure LTL consolidation does not affect service levels.
One full truckload shipment can easily be comprised of 10 to 14 different LTL shipments. If those LTL shipments are consolidated into one truckload, it can be five times cheaper than unloading separate LTL loads. Savings from these consolidated shipments and drop trailer programs can be shared with all stakeholders including the supplier and the customer, creating a win-win-win situation.
3. Leverage Technology
There are a lot of moving parts in any successful inbound freight management program. Companies can automate and add efficiencies into their processes by leveraging technology like transportation management systems (TMS). These tools can help to optimize inbound freight management by serving as a base to implement allowance programs for freight costs and unloading expenses with suppliers.
Without a TMS, allowances are often only negotiated once or twice a year, and rarely take into account fluctuating costs and carrier rates. By this time, market rates have risen above the established rates and companies end up overpaying for their freight. A TMS enables the creation of dynamic rate allowances to ensure savings on both TL and LTL shipments by calculating the best possible real-time vendor allowances based on actual carrier rates as demand dictates.
Transportation management systems can also automate tracking, scheduling and door assignments, which directly reduce labor spend. An effective TMS will also serve to capture every relevant piece of data and return reports, dashboards and scorecards that allow companies to analyze their inbound freight program and identify opportunities for increased efficiency.
Even with the complicated nature of the food and beverage industry, companies shouldn't dismiss the potential savings of improving inbound shipping operations. By establishing partnerships and procedures with suppliers and carriers, companies can be sure that they have optimized their inbound freight operations to lessen workload at the warehouse and save money on freight spend. By employing the use of technology like a transportation management system, these new procedures can be easily established, monitored and analyzed, which leads to improved strategic decision-making. These actions will to improve inbound operations will directly impact the final cost of goods and serve to save all stakeholders, as well as the end customer, significant money.