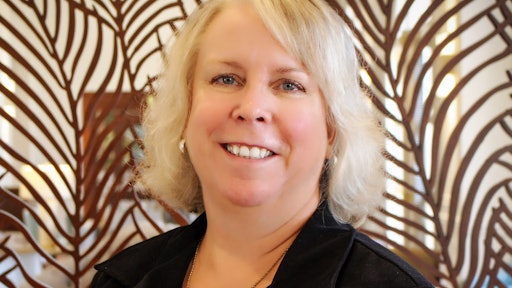 The National Poultry & Food Distributors Association (NPFDA) Search Committee has selected Cece Corbin, CMP, as its new executive director. Corbin will begin work next week and will officially take the position upon current executive director Kristin McWhorter's retirement. McWhorter will stay on in an advisory capacity until a soon to be determined time.
McWhorter has been with the organization since 1992 and supports the search committee's decision. "I have known Cece for a very long time, and she is a leader and well respected within the association community. She has worked with associations since 1994 throughout her career in Hotel Group Sales-specializing in associations. She has also worked with the Southern Association of Independent Schools as their event manager. She has the perfect personality, dedication, mindset and skillsets to be successful in her new position, and I am excited about NPFDA's future."
Corbin has been an integral part of the association community. She has been recognized numerous times for her leadership in the Georgia Society of Association Executives (GSAE) and the South Carolina Society of Association Executives(SCSAE). This includes being named as one of GSAE's 90 "Movers and Shakers," recognizing 90 individuals over nine decades who are a critical part of GSAE's success and future, the GSAE Corporate Representative of the Year award, the GSAE Outstanding Committee Chair award, and SCSAE's Outstanding Associate Member award.
She has served in many leadership roles, including the GSAE Board of Directors; chaired numerous committees; co-chaired trade show; and has been facilitator/moderator at annual meetings, with expertise on association/hotel partnerships.