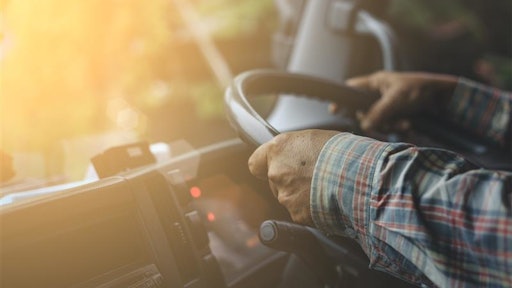 Urupong-truck driver
Close to 47% of survey participants define innovation as "digital transformation," according to a survey released by Kenco Logistics.
What's more is, 39% of respondents are willing to invest 10-20% more on innovation, while 31% are willing to invest over 20% more.
"What we're seeing is an industry that is prepared to invest in digital technologies and innovation to meet the challenges of today's customer demands," says Kristi Montgomery, VP of innovation and research and development at Kenco. "The pandemic has highlighted the need for innovation at every level of the supply chain and has accelerated many companies' digital transformation initiatives by several years. It's only logical, then, that most of our participants are more than ready to extend their budgets to remain competitive, and it's up to 3PLs to keep up."
From BusinessWire:
When asked which technologies and initiatives are most important to them during the pandemic, supply chain visibility technology, predictive and adaptive analytics and robotics, automation and emerging solutions ranked as high priority.
"These technologies represent the rise of digitization of supply chains, leveraging powerful data and machine learning to optimize safety, efficiency, speed, and flexibility," adds Montgomery. "We can expect them to become fixtures in the industry, and their application will only continue to expand."