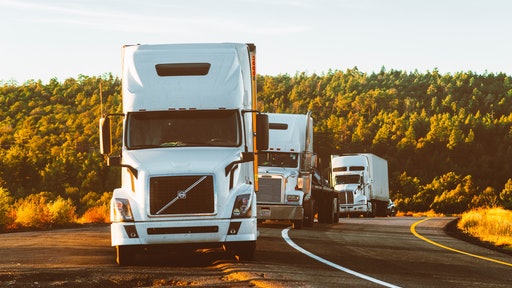 Pexels
Inefficient cargo management kills profitability for truckload, less-than-truckload (LTL) and private fleets alike. At a time when fleets are working to recoup the losses associated with last year's freight volume fluctuations, it's vitally important to be equipped with cargo management tools that offer comprehensive, consistent visibility inside the trailer. Unfortunately, the industry standard for cargo sensors – ultrasonic technology – is notoriously prone to inaccurate detection due to temperature, humidity, cargo type and the distance between sensor and cargo.
Fortunately, the most advanced cargo sensing solutions employ multiple new technologies to ensure high accuracy across various use case — no matter the operating environment. For example, some leading cargo sensors employ time-of-flight lasers, optical image processing, artificial intelligence (AI) and machine learning to reach unprecedented detection accuracy and provide images as supporting material, effectively helping minimize cargo damage, recover stolen cargo and increase detention billing accuracy.
Providing a record of damage
While shippers can attribute cargo damage to factors like water contamination that are simply out of a carrier's control, the reality is improper loading can cost a fleet thousands of dollars annually. Image retrieval technology helps minimize trailer and cargo damage by detecting improper loading and offering evidence to resolve claims.
In instances of catastrophic events such as an accident, rollover or puncture, images help gauge the extent of the damage to the trailer itself. These images can be used to assess the structural integrity of the trailer by giving recovery personnel a preview of what's in store before they enter the scene. Captured imagery can also help fleets identify dangerous shifts in cargo and warn personnel before trailer doors are opened for unloading, thus preventing potential injury and loss.
Time-stamped images also offer a record of the loading process that can be used to resolve claims and educate both carrier and consignee personnel on best practices. By identifying incorrect loading behaviors, these records can improve workforce efficiency and serve as resources for training personnel on proper loading techniques using real-life examples.
Resolving cargo theft through visibility
Cargo theft continues to plague the commercial transportation segment. In fact, incidents of cargo theft increased 35% to 1,176 during the first 10 months of 2020, compared with the same period in 2019. Fleet telematics offers wide-reaching theft deterrence capabilities, including asset location tracking, immediate alerts to cargo threats via door sensors, and unauthorized movement reports. Furthermore, images collected by cargo sensing tools enable fleets to recover stolen inventory and develop advanced theft prevention strategies.
The addition of time stamped images with image retrieval capabilities offers a record of the presence or absence of cargo at specific times. These images can serve as evidence in prosecuting cargo theft by revealing who may have entered the trailer and what cargo was removed. On-board devices can also detect tampering and provide real-time alerts when any attempt is made to remove or disconnect a trailer's GPS device, ensuring assets are protected.
The hidden benefit of trailer utilization
Outside of damage and theft mitigation, cargo sensing and image capture are evolving into something truly useful for optimizing day-to-day trailer utilization. Detention time continues to be a contentious topic for fleet managers and consignees, alike. Trailer detention renders equipment temporarily unusable, costing carriers time and money. A 2018 report from the Office of the Inspector General (OIG) found that motor carriers lose approximately $250.6 million to $302.9 million in net income every year due to trailer detention, equating a total net loss of $1.35 to $1.60 billion annually for the trucking industry.
Visibility is crucial for maximizing utilization. Detention management systems with image retrieval offer a view to a trailer's location, whether the trailer has been loaded or unloaded, and which customers have exceeded their detention grace periods. By improving the accuracy of the detention billing and allowing fleets to enforce their policies with concrete proof, these tools can ultimately lead to improved shipper practices. This alone will help fleets right size their trailer pool and keep those trailers on the job, maximizing revenue and minimizing unnecessary expenditures.
Detention can also exacerbate other fleet capacity limits, such as driver retention and hours of service regulations. In fact, the OIG highlighted long driver detention times at shipper and receiver facilities as a "top management challenge" for the Federal Motor Carrier Safety Administration (FMCSA) in 2020. By minimizing detention time, optical imaging may also improve driver satisfaction and retention by reducing their well-deserved frustrations over trailer assignments, increasing billable hours and reducing the cost of fuel.
The next evolution of trailer management
The use of optical imaging paves the way for many improvements to day-to-day trailer and fleet operations. As an example, trailer telematics devices with integrated component sensors allow fleets to gather and analyze data with increased accuracy. Over time, as on-board devices periodically capture and upload images, machine learning drives improvements to AI algorithms, allowing the device to achieve increasingly high rates of accuracy. As the technology continues to improve, fleets can use various reporting, dashboarding or alerting tools to visualize and interpret the data, which in turn, helps optimize operational efficiency.