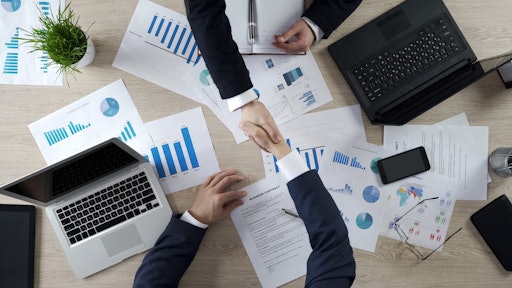 High Point Logistics Appoints Adam Ferguson as President, CEO
HPL has announced the appointment of new president and chief executive officer, Adam Ferguson. In his new role, Ferguson assumes the day-to-day leadership of the company and is tasked with its strategic growth as the company continues to rapidly acquire more customers. Additionally, HPL has had several new hires recently and will be hiring more talent in the coming months. The momentum necessitated Ferguson's addition. Founder & chairman, R.E. Butts decided to bring an experienced partner to support the HPL team, carriers and partners.
Hyliion Appoints Jose Oxholm as VP, General Counsel, Chief Compliance Officer
Hyliion Holdings Corp, a provider in electrified powertrain solutions for Class 8 commercial vehicles, announced Jose Oxholm as its vice president, general counsel and chief compliance officer, effective Nov. 16, 2020. Oxholm brings more than 20 years of multi-national automotive and transportation experience to the role where he will be responsible for the company's legal and compliance functions. Oxholm comes to Hyliion with more than two decades of domestic and international experience and a track record of managing complex business transactions, litigation and new market entries for some of the automotive and transportation sectors' most advanced companies, including LoJack Corporation, Ford Motor Corporation and The Goodyear Tire & Rubber Company.
OmniTRAX CEO Assumes New Role with Parent Company
OmniTRAX has announced that Kevin Shuba, CEO since 2013, has accepted a new role with OmniTRAX parent company, The Broe Group – a multi-billion-dollar organization with assets and operations that span North America. After overseeing OmniTRAX record-setting growth, Shuba will lead the development of a company-wide portfolio growth plan for The Broe Group.
Open Sky Group Names Ian Drummond CEO of Australian-Based Open Sky Group PTY LTD
Open Sky Group, global specialists in WMS, Labor and TMS software implementations and upgrades, announced the appointment of Ian Drummond as CEO of Open Sky Group PTY LTD, a joint venture formed between Open Sky Group and FourPL, an Australian-based supply chain solutions provider.
Drummond joined Open Sky Group PTY LTD in March 2020 as an advisor to the board and interim chief executive officer of Open Sky Group PTY LTD, headquartered in Brisbane, before officially transitioning into the role of CEO for the joint venture. Before joining Open Sky Group, Drummond held senior positions with Ernst & Young, Deloitte, IBM and PwC.
Symphony RetailAI Names Dale Grant Chief Revenue Officer
Symphony RetailAI, provider of AI-enabled platform and customer-centric solutions, announced the appointment of Dale Grant as chief revenue officer leading the global sales organization. Graeme Cooksley, who previously served in this role, has stepped down after eight years with Symphony RetailAI.
Grant has over 30 years of retail technology experience with Fortune 500 companies and a proven track record in delivering revenue growth with enterprise SaaS and software solutions. Most recently, Grant was SVP of global retail sales at Oracle.
Transflo Welcomes Michael Southworth as President
Transflo, a mobile and cloud-based technology provider for the transportation industry, announced today the appointment of Michael Southworth as the company's president. Southworth will leverage a deep background in artificial intelligence and automation technologies to reinforce Transflo's digital transformation initiatives for the supply chain.
Southworth joins Transflo during a critical time in which the essential nature of the trucking and logistics industries has been magnified due to the coronavirus pandemic.
Safety Pioneer Steve Bryan Joins Drivewyze as Senior Advisor – Safety
Drivewyze announced the addition of Steve Bryan as a senior advisor. Bryan will assist the company in furthering the scope of Drivewyze's safety products and services, which includes Drivewyze Safety+ -- the industry's first customizable, proactive and content-based safety platform. Prior to joining Drivewyze, Bryan was executive VP and GM of Sambasafety. He also founded Vigillio, a safety data analytics company, in 2007.
Companies in this article