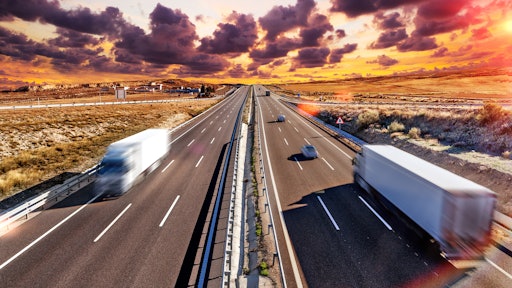 carloscastilla - stock.adobe.com
As every shipper knows, request for proposal (RFP) season is a crucial time in decision-making and shaping the supply chain for the immediate future. While basic questions covering pricing and service-level agreements (SLAs) will be inevitably asked, there are many other questions that are often overlooked–questions that could make all the difference in creating an optimal shipper-carrier relationship.
With so many variables that go into an RFP, it's important to include as many details as possible in order to gather the most amount of information from carriers. This can help to avoid inaccurate estimates where the carrier quotes very low rates per mile that end up being valid only during off-peak seasons or when gas prices are low, for example.
By asking strategic, uncommon questions in an RFP, a company can effectively impact their supply chain and return on investment, while greatly increasing transparency between partners.
Let's delve into some questions that can help shippers align their goals with their overall strategic vision.
1) How do you enforce compliance?
Despite the industry-wide "deregulation" in the 1980s, trucking remains one of the most heavily regulated industries in the United States today.
Electronic logging device (ELD) mandates have gone into effect, requiring trucking companies to replace pen-and-paper hour tracking with automized data collecting technology. This does not completely prevent drivers from getting around the rules though. ELD providers are not foolproof and have had outages in the past that resulted in a return to diary method tracking. Additionally, there are numerous websites that offer drivers insight on how to skirt around the hours of service restraints in order to drive more miles and earn more money.
On a larger scale, carriers can also play a major role in these efforts to get around rules and can even incentivize their drivers to do so. Failing to meet certain thresholds or performing below expectations can result in low ratings, potentially resulting in lost partnerships. To prevent this, carriers are pushing drivers to work more, even in bad conditions, in order to keep their clients satisfied.
Ultimately, "compliance" can have many meanings to every different person. However, as a shipper, it is crucial to have full understanding of how carriers are confronting the myriad of industry requirements and assuring compliance across all fronts.
2) How do you work with EDI?
Electronic data interchange (EDI) is an indispensable tool in the supply chain, allowing for easy information sharing, track-and-trace capabilities, and providing the necessary data for the dashboards that help supply chain professionals do their jobs.
With the amount of EDI variations used industry-wide, shippers can incur hefty costs when bringing on new vendors due to EDI integration. While many large shippers have EDI developers in-house, allowing them to work with new partners, many carriers are also investing in IT support and unfortunately passing along these costs to shippers. Supply chain leaders should ask questions in order to gain full understanding of where EDI development costs will lie, and also how long it will take to fully integrate.
3) How does your company ensure business continuity?
In recent years, security risks have been at the forefront of business concerns across all industries and critical infrastructures. Transportation is one of the many industries that has fallen target to malicious hackers, leaving carriers more reliant than ever on IT and information security professionals. Ultimately, the effectiveness and purpose of a track and trace system can only be as good as the system that powers it.
In addition to security threats, storms and natural disasters are an inevitable threat that can take down entire data centers, forcing drivers to go back to logging hours with pen and paper.
It is fair to say that every carrier will face business continuity risks. However, the important difference to a shipper is being able to select those carriers with demonstrated redundancy and recovery policies who can get business up and running again with little downtime.
4) What other value can you provide?
Many organizations today are changing and aligning their business activities with their core values. Many are pledging to support minority- and women-owned businesses, pushing for higher standards for driver treatment and safety and implementing environmental conservation measures.
Along with adding value to business through social good, partnering with certain carriers can be extremely beneficial if they have solid relationships with ports and terminals. This is something worth asking in an RPF because it can be ultimately rewarding to pay more per container in exchange for higher service levels, lack of demurrage fees and improved visibility.
5) How can we know you are a trustworthy partner?
In order for a partnership to work, there has to be trust. Luckily, there are many questions a shipper can ask in order to be confident in their partnership with a carrier.
With recent disruption across the trucking industry, it is crucial to know if a carrier has the financial means to survive an economic downturn. Another way to reduce risk in a new partnership is by asking for referrals and recommendations from current clients.
Lastly, signing short term or shipment-by-shipment agreements, and running trials before signing off, can make a significant difference in the quality of service received. This ensures that the carrier is always working to exceed expectations and keep your business.
As shippers write RFPs, deeper questions that evolve beyond basic pricing information and request more comprehensive detail from carriers will lead to better partnerships. Shippers are more likely to align their company's shipping goals with their overall strategic vision when they turn RFP season into a thoughtful, more strategic process.