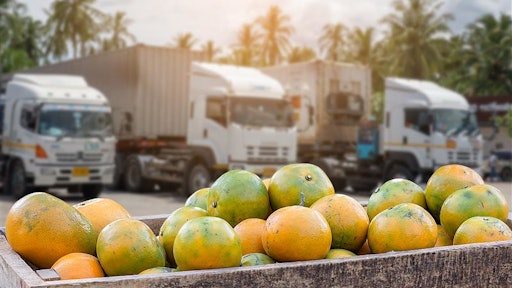 kamonrat
Financial Operational Leader Jeff Schadler Joins SQFI
The Safe Quality Food Institute (SQFI), a division of FMI – The Food Industry Association, announces the appointment of Jeff Schadler as director, financial planning and business analysis. In his new role, Jeff will guide the SQFI team on the development and execution of financial strategies, as well as collaborate on revenue, for the global food safety and quality certification and management program.
Golden State Foods Promotes Ryan Hammer to New Executive Leadership Role
Golden State Foods (GSF), one of the largest diversified suppliers to the foodservice and retail industries, is pleased to announce the promotion of Ryan Hammer to GSF corporate senior vice president and president, Quality Custom Distribution (QCD). From QCD's Frisco, Texas headquarters, Ryan will continue overseeing all aspects of the QCD logistics business and will now assume responsibility for GSF's Liquid Products North America (LPNA) sales team. In this executive role, Ryan will champion superior customer satisfaction and operational excellence objectives, including financial and growth goals. A 20-year industry veteran, Ryan joined GSF in 2017 as corporate vice president and president, QCD, and since then has contributed substantially to QCD's business growth.
McDonald's Reveals Vice President and Global Diversity, Equity and Inclusion Officer Reginald J. Miller
Reginald J. Miller, who goes by Reggie, has joined McDonald's as its new Vice President and global diversity, equity and inclusion officer. Reggie comes to the McFamily from VF Corporation as their former vice president, global inclusion & diversity, where he developed the company's award-winning formal diversity and inclusion strategy that led to VF being named to Forbes' 2020 Best Employers for Diversity list.
Sev-Rend On-Boards New Pacific Northwest Sales Manager
Sev-Rend is pleased to announce the addition of James (JC) Nyssen as their new Pacific Northwest Sales Manager. Bringing JC Nyssen on as the Pacific Northwest sales manager lines up with Sev-Rend's goals to further service their clients in the produce industry with high-performance packaging. This move allows Sev-Rend to further support the ever-growing fresh produce industry. Nyssen brings over 10 years' experience to the Sev-Rend team ranging from sales to account management to technical support. He most recently held the title of Technical Support at Giro Pack USA Inc. where he played a critical role servicing packing equipment for the fresh produce industry.
Allen Lund Company Press Release Jeremy Smith Joins ALC Detroit Team
The Allen Lund Company welcomes Jeremy Smith as manager of the ALC Detroit office.
Smith comes to ALC with 16 years of experience in logistics, most recently as an operations supervisor, and has extensive experience in managing and mentoring a team of salespeople. In his new role, ALC looks forward to Jeremy expanding his sales experience and training and providing a stronger presence in the Detroit area.
Companies in this article