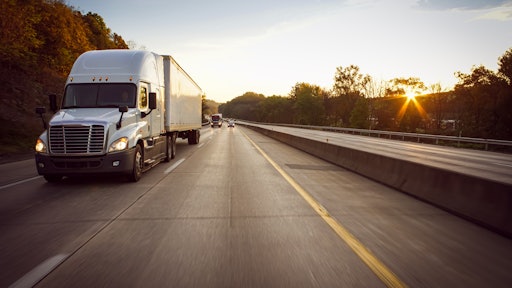 5m3photos - Adobe Stock
With the holiday season just around the corner and the Coronavirus disease (COVID-19) infection rate on the rise, many state and local governments have implemented guidelines businesses must follow to help keep consumers safe. A survey by Travelocity found that almost 60% of Americans report they won't be traveling to see friends and family this year. Feeling forced to stay at home, they are likely to spend more on holiday gifts and improving their homes this year. Early data suggests there should be a rise in online consumer spending, so if you're a food and beverage, retail or CPG shipper who has to support the holiday shopping season, you might want to buckle up because if your supply chain is not prepared to handle the fast-moving demands of this market, it could be one bumpy sleigh ride.
In an article published by Digitalcommerce360.com, the author states, "E-commerce has for years garnered standard double-digit annual growth. As consumers seek to stay home more with the pandemic and have grown extremely comfortable with online shopping, e-commerce stands to potentially gain even more of total retail's market share. Retailers also plan to zero-in on maintaining the right inventory levels, sharpening their pricing and promotions in what promises to be a price-sensitive season."
Supporting this consumer shopping insight, ConsumerAffairs.com reports, "More than seven in 10 holiday shoppers plan to make most of their purchases online, up from 51% last year, according to a recent CreditCards.com survey."
While these trends indicate an increase in consumer spending this holiday season, there are no guarantees in 2020. What matters most to hitting your numbers is ensuring your products are on the shelf, whether in-store or in the warehouse.
Being stuck at home and worried about potential shipping delays, many consumers will get their holiday shopping done early. But, there will likely be last-minute shoppers who will put stress on your supply chain late into the year.
If you're a shipper already struggling to find capacity and meet higher-than-normal demand, one solution is to work with a large diversified transportation service provider that can move your inventory in today's turbulent logistics marketplace.  
While nobody knows how 2020 will wrap up, struggling to meet inventory needs could determine whether you are put on the naughty or nice list.