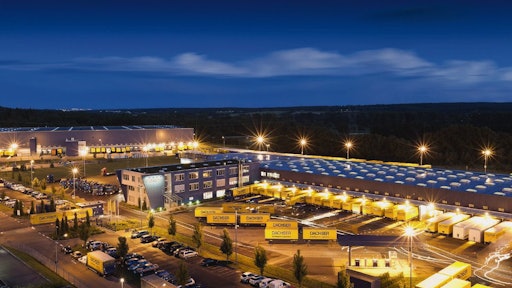 Dascher Americas
Latin America has a long history of serving as the garden for Americas and Europe, but Asia has also been increasing its hunger for fresh produce from Latin America. The crisis around the Coronavirus disease (COVID-19) has definitely had its impact on this industry, with a significant spike in supply chain disruption during April and May. During this time, countries worldwide addressed unexpected lockdowns and unprecedented restrictive curfews, which directly impacted manufacturing and trade, including that of fresh produce.
Research from the Inter-American Development Bank indicates that during these two months, there was a drop of nearly 40% in export volumes from Latin America year-over-year. During these two months, almost all leisure activities within Europe and the Americas came to a halt. Celebrations, such as weddings and birthdays were canceled or conducted with very small audiences. This, as well as the reduction in cruising, traveling and dining out affected the demand for fresh produce and flowers. In June, the capacity between Latin American and Europe was still down 80% year-over-year.
There has been a slow recovery over the last months as the restrictions begin to lift and demand begins to increase. Keeping grocery stores stocked with fresh produce is the main driver of demand, while restaurants increase orders as they begin to slowly open up.
To maintain its integrity, fresh produce is often transported via air to ensure prompt, reliable transit. When COVID-19 provoked a lot of challenges to the air freight industry, Latin American produce exports felt a dramatic impact.
Sparked by most airlines grounding almost all of their passenger flights, air freight capacity dropped significantly, leaving the limited number of cargo aircrafts as the only option. Due to the reduced consumer demand of fresh produce, cargo aircraft only (CAO) operations between Miami and Latin America as well as Europe and Latin America met demand, but at much higher rates.
The reduction in capacity meant only certain in-demand, usually high-yield products, including fast-moving consumer goods, among other items, continued to fly on the planes between Europe, North and South America. And, although not considered expensive or high-yield, specific perishables were in such high demand that they continued to fly. These key perishables included mango kent, ginger, berries, avocado, fresh fish and a substantial amount of flowers.
Some produce exporters began to look at alternatives to air freight, including atmosphere-controlled reefer ocean transport. In fact, Peru is shipping 100 containers per week of asparagus to Miami. That said, many found there were challenges with this solution that impacted the timeliness of the transport. Equipment issues, meaning access to the right reefer at the right time, combined with ocean freight disruption often did not provide the timely, reliable transport necessary to keep the fresh produce integrity intact.
To address the need for additional air freight capacity from Latin America to Europe, some third-party logistics providers and other supply chain stakeholders introduced their own charter flights. Some were designed as a one-time solution while others continue to fly weekly. Looking ahead, the key question will be – as demand for produce as well as other industries continue to increase and compete for air freight capacity, how will it meet demand? For now, the available capacity, mainly supported by CAO operations, handled the lesser demand, but what will happen during peak produce season when there is a surge in the supply of produce as well as an increase in demand, and the limited number of freighters are pulled away to serve commodities with better yields?
Degree of air freight capacity varies throughout the Latin American region
Utilizing all tools available, including dedicated charters, Dachser experienced strong and steady air freight capacity in and out of Mexico. In terms of the seasons, mango and vegetable exports could count on a rate level similar to the years before. The only area within Mexico struggling with capacity is South Mexican produce, which originally was uplifted via Cancun, which faces capacity challenges similar to many Latin American countries, including Dominican Republic, Ecuador, Costa Rica, Panama, and Guatemala. Since they do not have their own sovereign airlines, they depend on other airlines to provide capacity, which may not be possible with closed borders and other restrictions. Mexico starts a strong avocado season as there is a gap in supply in Europe, especially since Colombian avocado season did not provide sufficient supply to the market. While there is an initiative in place to charter a ship to transport berries and avocados with a decreased transit time of 14 days, Mexico is poised to have sufficient air freight capacity. The country has eight international airlines with freight and wide-body operations, which provide consistent capacity and the ability to transport large shipments via air to Europe.
Unfortunately, no one can predict when the vaccines or other solutions for COVID-19 will present themselves, nor do we know what the peak season will bring. The Latin America farmers as well as importers and exporters of the region's perishables hope that the current provided capacity will not be shifted elsewhere. This action will leave the crop to go to waste in Latin America while simultaneously create a shortage of supply around the world. The price for berries, mango, asparagus, avocado, vegetables and lemon is still manageable, but if the costs for transportation doubles or triples, the consumer may not be willing to pay. Farmers have invested in the crop, grown the produce and paid the employees, so not being able to export their produce would be the worse-case scenario for the industry. Fingers crossed that the airlines/air freight lines will respect the lanes established at a maintained price level, which makes sense for this sensitive segment. Otherwise, many farmers will face a very difficult phase not being able to sell their produce.
Rich countries, such as Germany may be able to support their key industries by issuing bonds according to their good ratings. But, countries like Argentina may not be in the position to provide that type of support or address the needs of the farmer, which is an individual who invests from his/her own pocket.
Mexico can sell cross-border to its U.S. neighbor, but there are equipment shortages as the inbound market decreased due to closing of manufacturing in Mexico and the United States. What's more, prices for boxes northbound are on the rise. The abundance of air capacity over the last years did open up new trade lanes and has encouraged investment into land and crops all over Latin America. But, it is likely that air travel will take years to come back to pre-pandemic levels, which affects capacity and rates as it relates to transport of fresh produce from Latin America to Europe or Asia. This puts many farmers in Latin America at risk, and many of them simply won't survive this crisis.
Yet, Latin America's farmers and producers have seen many crises over the last decades, including wars, weather phenomena, such as "El Niño," and plagues. The hope remains that demand will trigger the right decisions to provide solutions to the market.