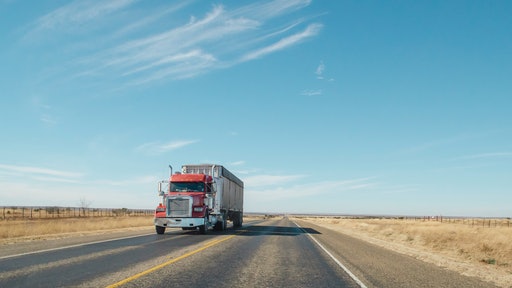 Pexels
Even before the challenges brought on by the Coronavirus disease (COVID-19), the transportation industry and supply chain have always been tested. It will continue to be so as we go forward, but these additional challenges should motivate managers even more to look for ways to improve their operations and contain costs. The goal always being to maximizing the existing operating capacity of drivers and vehicles to maintain enhanced customer service levels.
The reality is that there will always be something happening that will disrupt the steady state environment that you are well prepared for. It is rare occurrence when everything falls in place and goes according to plan.
No matter who you speak to in operations on any given day, they are always putting out fires. Does that mean they are not doing a good job or are not prepared for those special circumstances that arise at least once a week? Of course not. They have addressed their planning but in order to be successful they also need to be agile and react to current market condition or changing customer demands.
As you review your transportation operations, by all means prepare yourself for the sunny days. But also map out a plan for those rainy troubling days when there is an opportunity for your company and your distribution network to shine by outperforming the competition.
As the market continues to evolve, the challenge of managing transportation with both predictability and cost certainty becomes more complex. For one thing, trucking is on the cusp of some significant technological changes as developments in alternative-powered vehicles are happening at a rapid pace. Trying to determine the best time to invest in those technologies can be both daunting and expensive. Move too soon and the technology may not be reliable or may be too costly. Wait too long and you can lose any competitive advantage that might have been gained from the technology.
You need to focus on developing transportation capabilities that will provide your company and your customers with the predictable capacity and the flexibility they need to anticipate and adapt to changes in the market.
By tailoring these solutions to your specific needs and having options to move from one capability to the next, you will be able to maintain peak service levels while still maintaining control over cost levels.
Should I be operating my own private fleet?
One very high-level question you should ask as you review your company's capabilities might be—Should I really be operating my own private fleet? Many businesses operate their own private fleets in order to guarantee truck capacity for their products. They don't want to have to worry about having to scramble to find a carrier when freight capacity is constrained.
Dedicated fleet services can be valuable in meeting capacity requirements in a well-defined geography that has high customer service requirements. Dedicated fleet services offer the same advantages as operating a private fleet — steady capacity and continuity of service.
Your most important customers will always obtain the required levels of service they demand. And you, as the shipper, know that there are always cost considerations involved to meet the service requirements of these top customers.
The key to cost containment comes down to proper utilization of assets, both rolling stock and labor. Proper sizing of the fleet along with continual evaluation and re-engineering is essential to the cost-effective delivery of dedicated fleet services. Strategies like daily dynamic routing, enhancing driver productivity during non-peak periods and seasonal static route optimization all contribute to higher utilization of a dedicated fleet.
Drivers are an important element in the move to dedicated fleet services. The same driver is assigned to a customer or route and shows up every day — or whatever the regular delivery interval is. This improves communication and reliability.
Providing an effective dedicated fleet solution in today's market also requires a mature and competitive approach to driver recruitment and retention. Consider the stability of your workforce and the availability of drivers willing to perform special services such as unloading. While COVID-19 may have provided a temporary respite from the driver shortage, the reality is that when the economy recovers, drivers will be in short supply again and it might be difficult for a private fleet to attract the most qualified drivers.
Take a look at what you are doing today, the effort and costs associated with keeping current with governmental rules and regulations, equipment specs, technological advancements, maintenance and recruiting and retaining your workforce of drivers and technicians. Then ask yourself: Do I have the time, and does my company have the expertise, to put this all together and perform at an optimal level each and every day?
The answer to that question will help you decide whether to continue to keep your services in-house, or launch the search for a dedicated fleet services partner.
When you begin to look for a dedicated fleet service partner, be sure to have a clear idea of what your expectations for that partner are. You want to partner with a company that will maintain or improve the good relationships you have developed in addition to helping you contain costs.
Look for a partner that offers transparency into all costs and provides itemization of every major cost area — from asset acquisition cost to financing costs, to payroll costs to cost of replacement parts and tires, to licensing fees to overhead costs and ultimately even to their management fees.
The right dedicated fleet service partner should fit seamlessly into your business and operate the way your own private fleet did, but without the hassle.