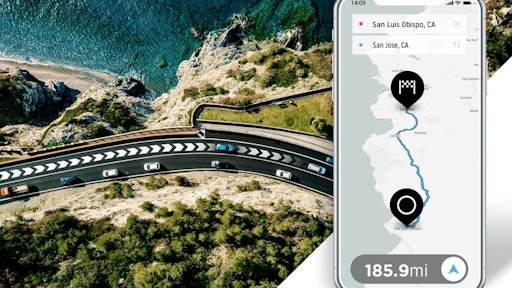 Tom Tom
Pre-Coronavirus disease (COVID-19) pandemic, ordering groceries or dinner felt more like a luxury or a weekend treat for many consumers. Now, fast forward six months into a COVID-19-conscious world, and many households have adopted a delivery-first lifestyle to skip stores and restaurants in order to practice social distancing.
Urban deliveries are not an easy task for on-demand and logistic services – they face hectic city streets, road closures and multi-unit homes. Without the right location services, weekly groceries can end up at a neighbor's house or that ice cream ordered for dessert can melt in the car if the driver receives a bad route. While a bad delivery experience is tough on the customer, this challenge extends beyond end-users, as it can affect each person in the supply chain of on-demand and logistics services.
The core of a good downtown delivery service starts with the right location technology – from business to doorstep. End users, drivers and suppliers should be able to track their product from order to delivery to ensure overall success. To power a delivery service or logistics application that brings a product along the last mile and to the front door of customers, you'll need three key basic location features—routing, geofencing and geocoding.
Routing, an urban delivery essential
One of the most basic requirements an on-demand or logistics platform needs is routing. It's a fundamental tool that enables an essential feature for companies and end users – estimated time of arrival (ETA). Accurate ETAs are imperative for all parts of the operation, especially in city centers, as they enable companies to schedule deliveries accordingly based on supply and driver availability. Additionally, it allows end-users to prepare for product arrival. There are numerous factors that play into calculating a precise ETA, but the more detailed a route is, the more accurate the ETA will be.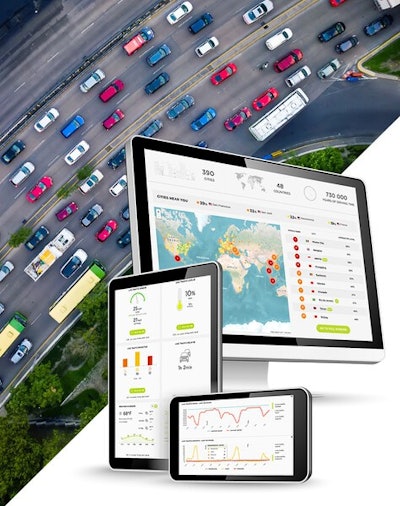 So, what are the route details needed to ensure a precise ETA? To calculate an accurate arrival, several factors need to be considered—time, vehicle details, road details and traffic data. Traffic is a large component of the routing puzzle, specifically predictive traffic, which applies minute-to-minute traffic condition updates.
But, let's not stop with just traffic, as there are more components to consider. Road and vehicle details are a requirement for an accurate arrival time as well. Routing uses gradience, curvature, road conditions, hills and historical speed data to calculate an ETA. Routing should also consider vehicle details, such as type, weight, cargo and height. These details are what stop truck drivers from going on weight-restricted roads and are the same details that help drivers navigate through road closures due to construction or bad weather.
The last piece of the routing puzzle is speed profiles, which use millions of aggregated GPS measurements to help further predict roadway slowdowns and result in greater ETA accuracy. Speeds profiles go beyond traffic information, and work with the large amount of data already layered to ensure that packages arrive to customers when expected.
Routing is easy to take for granted, but having critical road data can be the difference between a good and bad delivery experience for a customer.
The power of geofencing
One of the simplest and most effective location technologies you can have with a delivery service is geofencing. A geofence is a virtual boundary, or fence, on a map that can be any size or shape.
Traditionally, geofencing is popular in geomarketing. Companies create geofences near their locations, so that when customers enter the virtual fence, an action is triggered.
Geofencing has been highly successful in marketing, but it's also a powerful tracking tool that can be used in urban deliveries. Fleet managers can use geofences to track driving behavior by placing a fence around a route or a delivery hub. Then, they are able to live-track their drivers to ensure they stay on route, or to alert a hub when they are a mile away. Notifications can also be set up to reduce any friction between each part of the supply chain – getting a "Driver is approaching!" notification enables all parties to plan and prepare effectively.
There is also value in creating geofences for on-demand users. Alerts could be made when a driver leaves the store and when they arrive to their home – it's a simple solution that creates peace of mind for customers.
Geocoding addresses and entry points
Routing a driver to a location and submitting a notification of arrival through geofencing is one thing, but what about that last-mile problem of getting product to the right doorstep? Luckily, location technology not only gets the delivery to the front of a home, but also has the capability of navigating where it should be left if there are multiple entry points or entrances.
The hardest part for a driver is navigating multi-unit buildings—think large apartment complexes, retail spaces, offices, basically any building with multiple entry points is where your drivers are close to calling it a day. This is also where most deliveries end up at the wrong doorstep or are left closer to the curb for pickup.
Good address points mean that all of the entry points of a building are mapped out, so that the delivery person knows where to go. In general, mapped entry points are beneficial to more than just deliveries – they help map out where emergency exits are, where visitors enter, where employees enter, and of course, where to receive parcels.
Clear address points mean not only that your driver knows where to go, but also that they are provided with the most optimal route. If a building is sitting on a corner of a one-way street with multiple points of entry, it can affect how they navigate to the building in the first place.
One of the easiest ways to navigate addresses and entry points is through geocoding, which can be used to transform addresses into latitude-longitude coordinates to create readable formats that plot routes for delivery. By geocoding entry points, it provides certainty that deliveries will arrive in the right location and at the right time.
Equipping logistics with location technology
Being an on-demand or logistics service in an urban environment can have many pain points for every person in the supply chain who has to navigate the city. The easiest way to alleviate those frustrations is to make sure your company is using a location technology provider that enables routing, geofencing and geocoding. These three basic location features will change the entire delivery experience for the team to customers.
You don't need to be a location expert to understand that ETAs or tracking will create a smoother delivery process for all parties, but being knowledgeable will ensure you know what to ask for from your fleets service provider to optimize operations.