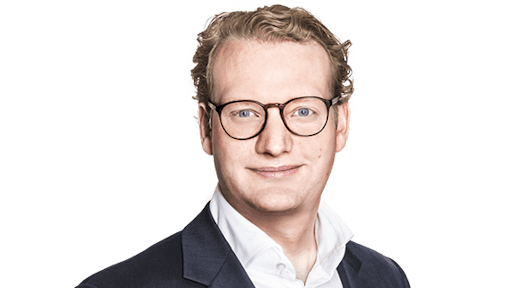 The convenience of online shopping is not just a U.S. trend. Across Europe, consumers are opting for home delivery of food and other items. However, the challenge for food has always been maintaining freshness following delivery. One company has a solution for this predicament.
In June, Richard Ettl, CEO of Swiss-based Smart Containers Group, a leading manufacturer of temperature-controlled containers for food products and pharmaceuticals, discussed the partnership of its FoodGuardians division and Belgium-based Schoeller Allibert, a leading European provider of reusable and returnable transit packaging. Ettl was excited to announce its collaboration with Schoeller Allibert, saying the initiative will go a long way in addressing the wasteful, throw-away solutions which currently characterize the online delivery market—which is growing more popular by the day.
"Consumers can look forward to fresher produce at an affordable price. We want to ensure it costs less than €1 EUR (US$1.17) per day to protect the products that come to people's homes when they shop online," says Ettl. "Combining Schoeller Allibert's long history of innovation in packaging with our cutting-edge container technology, we are poised to bring something truly exceptional to the industry, all at an affordable cost."
Seeking a Solution
The launch of Amazon Fresh was an innovation in the U.S. market, but left a gap for something similar in Europe. In Switzerland, two large supermarket chains dominate the grocery market, with one investing heavily in new trucks designed for home delivery.
"Consumers in Europe don't want to spend time in the supermarket anymore; they want the convenience of Amazon where a week of shopping is done with a click of the button and it's delivered to your doorstep," says Ettl. "However, the current food delivery system lacks a container to keep food cold and fresh. A truck drops off your bags where they spend potentially hours without protection."
Current delivery containers in Europe cost approximately $5-$15 per unit. With minimum order requirements between $116 and $174, supermarket chains are making a profit and the investment for home delivery. Ettl saw an opportunity to innovate the system and solve the food delivery dilemma by designing a box with a per-unit-cost of less than $1. And with that $1 investment, food would remain cold and fresh for 24 hours within the container once delivered.
"Because we're talking about massive volumes of food delivered by truck, we needed a partner with a shared vision," says Ettl. "What we bring to our collaboration with Schoeller Allibert is the technology and R&D, while they bring connections to the Walmart's of the world. It has the manufacturing capabilities of mass-producing a product that includes scale, quality and cost. Our vision is to bring a container to market with a structural level that accommodates roughly 110 uses per year at the cost of $1."
Designing the System
How will the delivery system work? Ettl has a couple options. Once an order is placed, the container is filled at the warehouse and delivered by truck to the customer. However, the customer must then have the box returned. Ettl is considering a standard pickup location for the containers. All the containers in a surrounding area with regular deliveries would be collected and transferred back to the warehouse. Another option is to involve the postal service and return the boxes by post using a peel-off return label.
"There will also be consumers who decide to own the container rather than return it. The non-return value of the box is $1.50-$2.00," says Ettl. "These are high-end, stand-alone coolers that store energy for 24 hours. The similarities of our coolers to what can be purchased at Walmart for a higher cost is an incentive for customers to keep rather than return the boxes."
Regardless of what the consumer decides, Ettl explains that the boxes are tracked with the Internet of Things (IoT) technology. Each container is tracked using IoT providing a profile of its lifecycle. This is one of the key aspects Schoeller Allibert was interested in teaming with Smart Containers Group—to better understand the cooling technology of the containers but also the information technology that went into them.
"We rely on a decentralized system for the tracking of our boxes," says Ettl. "With a wi-fi connection to the cloud, the supermarket has access to all its boxes. And boxes can be branded or unbranded. In the case of unbranded boxes, if 150 boxes enter a sovereign state, they can be shared among other supermarket chains. Our initial concept is solely branded containers, but the long-term potential is to pool them with outside grocery chains for wider circulation."
Future Impacts
While the containers meet the needs of an untapped market in online grocery shopping, are there other industries that can benefit? Ettl says overnight grocery delivery is certainly one trend that is likely to occur. However, outside of grocery, the hospitality industry could serve as an emerging market.
Ettl says on average, hotels receive one week worth of fresh meats, vegetables and fruit because a minimum order quotient is needed for a delivery to be cost-effective—whether all the supplies are in demand or not. With the new box units, he wants to accommodate hotel demand with the freshest food deliveries.
"Rather than having the freshest food delivered once per week, supplies can be delivered multiple times during the week and in the quantities that a hotel or restaurant needs," says Ettl.  
Another potential market is farm to fork. A farmer or farmer cooperative can rent or buy containers to supply their produce. The same principle applies to the fish industry.
"Fisheries want to target high-end markets like hospitality and restaurants and the containers can provide the safest and best-quality seafood," says Ettl. "There has not been very much cold chain innovation in the fishing industry. With competition from refrigerated trucks and Styrofoam containers, we see great potential."