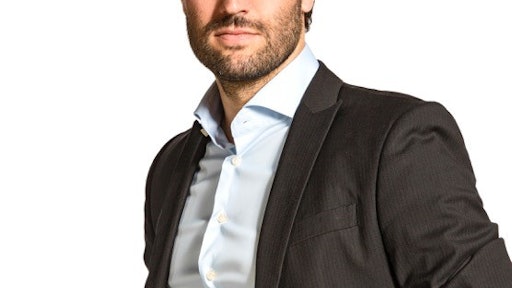 Last-mile delivery has undergone a massive transformation in recent years. When thinking about how items get to their destinations, we often think of the familiar corporate delivery fleets and commercial package delivery services that we see on the roads each day. These options will always have a place in some form or another, but on-demand delivery services are giving businesses even more options for how they can get their products in the hands of their customers.
If you live in a major city, you've definitely seen and maybe even used Uber. You push a button on your phone, the driver comes to you, and they drive you where you need to go. It's simple and amazing all at the same time, but there's more to it than that. While they can deliver you, they also can deliver your things. UberRUSH delivers packages; UberEATS delivers food. And Uber isn't the only on-demand delivery name in town—other companies like Instacart and Postmates have attracted their own loyal followings, too.
No matter which option you choose, each one has a network of drivers on the road who are ready to respond at a moment's notice. The services are growing rapidly, so even smaller cities will start to experience this instant service. Because the infrastructure for location tracking, notifications and payments is built on mobile technology, it's scalable and available to anyone with a smartphone.
On-demand delivery isn't necessary for every business, but it does open a huge door for certain enterprises. If you're a small local restaurant, it might not make sense for you to keep full-time delivery drivers on staff. But if you can push out deliveries to customers through an on-demand service, then you can focus on doing what you do best—making great food. Suddenly small businesses can start to function like logistics experts.
Consumers are getting spoiled by quick deliveries, and this is pushing other parts of the supply chain to speed up their deliveries, too. No matter what type of business you are, if you need to get deliveries to customers, then you should analyze your delivery process and see how on-demand delivery services can improve what you do. Why not get started by testing some pilot programs? On-demand delivery services aren't just for small businesses: Wal-Mart has even partnered with Uber and Lyft for on-demand grocery delivery.
The three-to-five-day delivery window just doesn't cut it anymore—neither does three to five hours. In this environment, local products need to be delivered almost immediately after they've been ordered. Are you ready to meet those customer expectations? The on-demand delivery infrastructure is there. You simply need to connect to it.
Samuel Mueller is the CEO and co-founder of Scandit and is responsible for overall strategic direction, marketing, sales and business development. Prior to Scandit, Mueller was a management consultant and project leader for multinational companies such as Swiss Airlines, Swiss Re and IBM, as well as a corporate researcher at the renowned IBM Zurich Research Lab. While at IBM, he was awarded an IBM Research Division Award and a total of three IBM Invention Achievement Awards. Mueller has authored numerous patent applications and has published his research results in leading conferences and journals.