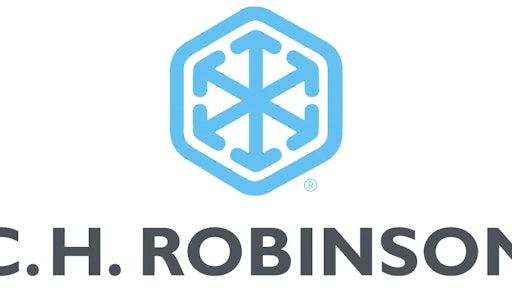 C.H. Robinson continues to grow its global presence and today announced it has entered into a definitive agreement to acquire APC Logistics, a provider of freight forwarding and customs brokerage services in Australia and New Zealand. The two companies have had a long-standing exclusive agent relationship for business in Australia and New Zealand. The agreement is subject to certain customary closing conditions, including regulatory approval.
"This acquisition allows us to add great talent to our Global Forwarding team and advances the strategy to expand our global network," said John Wiehoff, chairman and chief executive officer of C.H. Robinson. "We will work hard to successfully integrate the valued employees, customers and suppliers of APC."
APC Logistics is a privately held international freight forwarder, providing ocean, air, customs brokerage and consultancy services, currently serving over 3,000 customers and suppliers. Founded in 1974 and headquartered in Melbourne, Australia, APC Logistics employs approximately 300 people and has seven offices in Australia and two offices in New Zealand. APC had $334.2 million AUD (approximately $251 million USD) in total revenues for the fiscal year ended June 30, 2016. C.H. Robinson intends to purchase APC Logistics for approximately $300 million AUD (approximately $225 million USD) in cash. The acquisition is expected to be accretive in 2016 and 2017 and will be financed through cash and funds drawn from C.H. Robinson's existing revolving credit facility.
"By joining C.H. Robinson, we are building on the business we have done together for more than 16 years," said Tony Considine, chief executive officer of APC Logistics. "We are extremely excited to have our business be part of C.H. Robinson, a leading global company, and believe this will position us to better serve our customers and foster growth by leveraging C.H. Robinson's vast network and core service offerings."
C.H. Robinson's Global Forwarding business currently serves four continents and 37 countries, with approximately 3,500 employees and 109 offices worldwide, and is the #1 non-vessel operator (NVO) from China to the United States. Global forwarding clients leverage C.H. Robinson's considerable freight volumes to access available capacity at competitive rates.
"APC Logistics is a high quality company with a proven track record of success. Combining their expertise and strong customer and carrier relationships with C.H. Robinson's service offerings and network will create more robust capabilities for our customers and add scale to our business," said Mike Short, president of C.H. Robinson's Global Forwarding division. "We are excited to welcome the talented team at APC Logistics to C.H. Robinson."
Once the deal closes, C.H. Robinson will integrate APC Logistics into its Global Forwarding division and single global technology platform, Navisphere.
Companies in this article