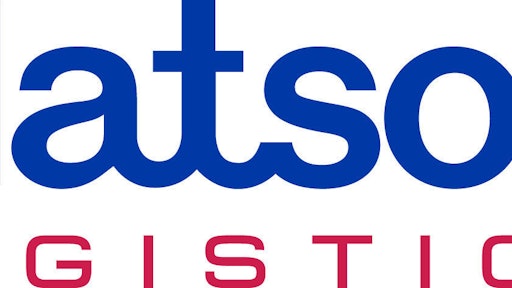 Matson Logistics Inc. and Span Alaska have entered into a definitive agreement pursuant to which Matson Logistics will acquire 100 percent of the equity of Span Alaska Transportation, LLC, for a cash purchase price of $197.6 million. The transaction is expected to be treated as an asset purchase agreement for federal tax purposes which will allow for a step-up in tax basis of the assets producing an anticipated approximate $35 million net present value benefit to Matson.
Matson expects to fund the transaction from available borrowings under its revolving credit facility and the transaction is expected to close in the third quarter 2016, subject to Hart-Scott-Rodino waiting period and other customary closing conditions. Matson also announced that it has entered into a commitment letter under which it expects to issue $200 million of 15-year senior unsecured notes at a fixed interest rate of 3.14 percent within the next 60 days. Proceeds of the notes are expected to be used to pay down the company's revolving credit facility and for general corporate purposes.
"The acquisition of Span Alaska underscores Matson's long-term commitment to Alaska and our mission to move freight better than anyone," said Matt Cox, president and CEO of Matson. "This investment will significantly expand Matson Logistics' platform into freight forwarding in Alaska, where Span Alaska's market leading value-added LCL consolidation model and focus on customer service and reliability will further solidify Matson's position as a critical freight transportation provider to Alaska. As a subsidiary of Matson Logistics, Span Alaska will continue to be led by its experienced management team and operate under the trusted Span Alaska banner, independent of Matson's ocean transportation operations."
"We are pleased to lock in another tranche of attractive long-term fixed rate debt at 3.14 percent," said Joel Wine, Matson's senior vice president and chief financial officer. "After the closings of the transaction and notes, we expect our $400 million revolving credit facility to have approximately $345 million of unused capacity and our balance sheet leverage to remain below long-term targeted levels. This strong liquidity and balance sheet position, along with the significant cash flow generated by our core businesses, positions Matson well to fund our existing fleet renewal commitments, consider additional fleet investments, and return capital to shareholders."
Span Alaska is a market leading provider of Less-than-Container Load (LCL) freight consolidation and forwarding services to Alaska. Founded in 1978, Span Alaska is an asset-light logistics business that aggregates customers' freight in Auburn, Wash. for consolidation and shipment to seven terminals in Alaska where the freight is unconsolidated before final delivery. As a complement to its core LCL services, Span Alaska provides trucking services which include drayage to and from the Port of Tacoma and delivery to customers' final destinations in Alaska. Span Alaska has been a customer of Matson's Alaska operations for more than 30 years and is currently Matson's largest northbound freight customer to Alaska.