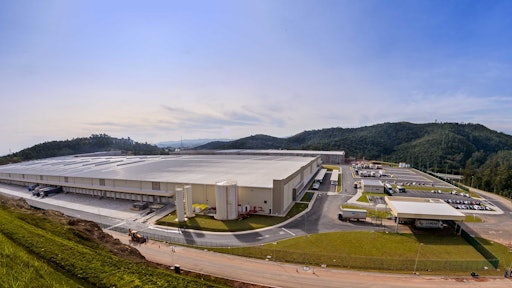 Prologis Inc., a global leader in logistics real estate, reported record results for the second quarter of 2016, driven largely by real estate demand boosted by surging e-commerce.
"Demand remains ahead of supply in both the U.S. and Europe, leading to all-time low vacancy rates," said Hamid Moghadam, chairman and CEO. "Consumers continue to migrate toward e-commerce, and companies still need to adapt their supply chain strategies, driving demand for high-quality, well-located logistics facilities."
"In spite of Brexit, our key business drivers remain intact, and we do not anticipate a material operational impact," he added.
Rents on lease renewals jumped 17.8 percent in the second quarter, compared to a 16.6 percent jump in the same period last year. Rent cash jumped 7.9 percent compared to 5.2 percent last year.
Second quarter net earnings per share were $0.52 compared with $0.27 for the same period in 2015.
Editor's Insight: Rising real estate costs are not making it easier for food and beverage companies to allocate resources to omnichannel fulfillment. This stands as one the industry's biggest challenges as e-commerce is upending the status quo.
Even though food e-commerce lags other product segments, consumers are increasing online food spending at a faster rate than the food industry is investing in omnichannel fulfillment.
The need for more warehouses is just one aspect of e-commerce that requires more investment. Another area is the need for more warehouse automation. Product fulfillment for e-commerce is far more labor intensive and complex. E-commerce orders are largely single orders, so warehouses can't rely on the economic wave picking system.
Food Logistics will examine the omnichannel fulfillment challenge in the August issue. 7-20-16 By Elliot Maras