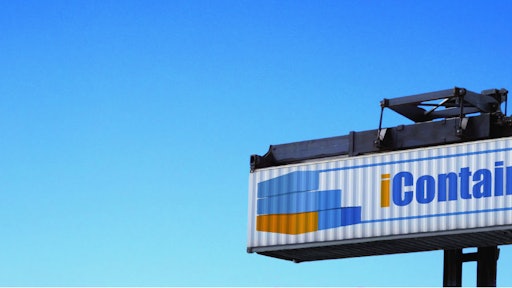 iContainers, a startup with ambitions to make moving goods from warehouse to warehouse anywhere in the world as easy as booking a hotel room, closed $6.7 million in growth capital today led by Serena Capital, according to Techcrunch. CEO Jaime Jimenez wants to take the Expedia model and build it out for transporting freight long distances. Right now there are more costs built into global shipping than artificial ingredients in frozen TV dinners.
More than 20 separate costs prevent buyers from efficiently bringing their goods to market. iContainers seeks to take the port digital and bring transparency to an otherwise complex, cumbersome, and costly process involving customs agents, consultants, and copious paperwork. If the "C" words are tiring you out then you clearly haven't shipped 16 tons of bathrobes from Turkey on a deadline.
"Anyone interested in shipping can look, find a quote and product combo, and book in less than 3 minutes," said Jimenez. "Then they can check out and forget about the shipment."
iContainers is an early market mover in what it calls door-to-door servicing. Using the company's platform, users can schedule a warehouse pickup and have goods delivered directly to another warehouse in over 1,200 destinations. Previously, individuals would have to pick up goods directly at the port and arrange those logistics independently. Customers can use the platform to customize shipping routes based on factors, including timing, price and vendor.
To read more, click here.