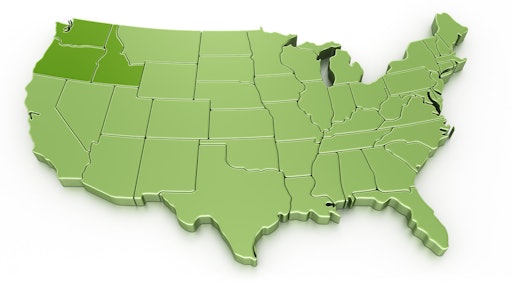 The Pacific Northwest – Washington, Oregon and Idaho – has long played an important role in the food and beverage industry, due to the ports, the agriculture and low costs of doing business compared to their big neighbor to the South. It has also acquired an expanding tourism trade and an "artisan" (or "specialty") food culture, according to an article in The May Food Logistics.
The software, technology and aerospace industries that have dominated the region's economy over the years have attracted a highly-educated workforce that has strengthened the demand for artisan foods and beverages in recent decades.
But the industrial expansion of the 1980s and 1990s delivered a mixed blessing to the f&b industries. Rising population naturally boosted consumer demand, creating a larger f&b market. On the other hand, the transportation infrastructure had to accommodate rapid industrial growth, a task that hasn't been easy. Transportation resources are especially critical for f&b manufacturers, wholesalers and retailers.
State and local governments, encouraged by businesses and economic development organizations, have responded to transportation infrastructure challenges with mixed results over the years. A driving force has been the rising global trade, pressing the capabilities of the Northwest ports.
To read the entire article, click: http://www.foodlogistics.com/article/12067928/pacific-northwest-carves-out-a-food-beverage-niche.