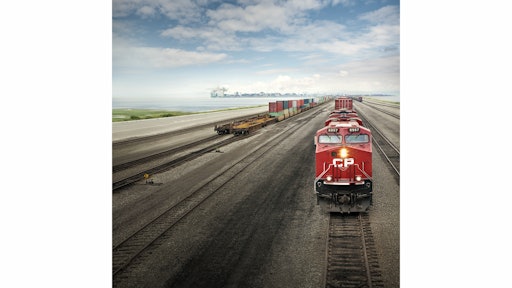 Some shippers are questioning the reliability of freight rail despite years of investment, according to an article in the May Food Logistics. The article notes that major freight railroads in the U.S. have come a long way in redeeming their image over the past few decades. Improved on-time performance and overall reliability continues to position rail as an alternative or at least a component—for just-in-time supply chains that require dependable service and reduced fuel costs for long-haul transportation.
Considerable investments are paying off and more are on the way. In its 2015 Outlook publication, the Association of American Railroads (AAR) states that U.S. freight railroads expect to spend a record $29 billion on the nation's rail network and hire about 15,000 people this year.
The planned $29 billion in projected spending in 2015 brings the freight railroads' private investments to $575 billion since 1980. Investments have gone towards upgrading track and purchasing new locomotives and freight cars to meet growing demand. While the ongoing driver shortage in the trucking sector makes rail more attractive for many shippers, the railroads service improvements ultimately earned the confidence—and business—of shippers, including those whose freight is time- and temperature-sensitive.
To read more, click : http://www.foodlogistics.com/article/12069693/can-railroads-stay-on-track.