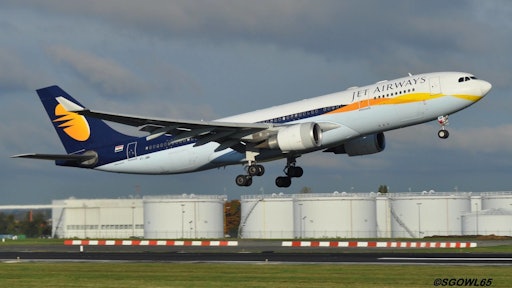 Indian passenger airline Jet Airways will launch dedicated freighter operations (subject to regulatory approvals) in April, becoming the first private Indian passenger airline to offer all-cargo services, the company announced on March 17, according to fruitnet.com.
The freighter services will be operated using an A330-200F aircraft wet-leased from strategic-partner Etihad Airways and will have an operating base in New Delhi.
Scheduled to start in April 2015, the freighter services will operate to a number of international and domestic destinations including Bangalore, Hong Kong, Hanoi and Singapore.
Cramer Ball, chief executive officer at Jet Airways, said: "The launch of dedicated freighter operations is a landmark moment for Jet Airways as it enables the airline to provide, for the first time, freighter services for customers in India and around the world.
"In line with the 'Guest First' strategy that Jet Airways has implemented for its passenger services, Jet Airways Cargo has developed a wide range of service options to meet the growing needs of its customers, including express and valuable products.
"India is now the second fastest growing air cargo market in the world and this growth is expected to continue in line with the country's economy and we look forward to cargo making a strong contribution to the annual revenues of Jet Airways."
To read more, click HERE.