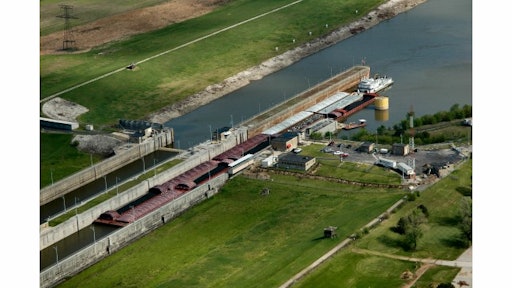 With a record U.S. harvest just coming in, the river transportation system that is at the heart of the nation's farm economy is overstrained by rising demand for shipping capacity, a low barge inventory, and a dilapidated lock system, according to Reuters News.
The pressure is building on an inland waterways network that is just one flood, drought or mechanical breakdown from calamity after decades of neglect, industry sources say.
Looming bumper corn and soybean crops are bringing to light issues that have built for years and which have been exacerbated by new entrants to the marketplace for river logistics, such as producers of crude oil from the nation's shale boom.
To read more, click HERE.