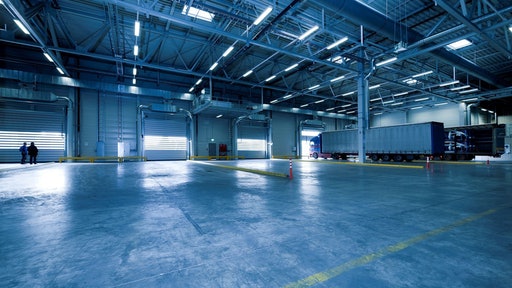 Getty Images
There are cases in which owning a cold chain distribution center (DC) can make sense—such as a manufacturer or distributor with a large, steady customer. However, there can be benefits to leasing that better fit your business and strategy.
Leasing allows food and beverage distributors to avoid the expense of owning physical cold chain facilities. By avoiding such large capital investments, they gain the flexibility to fund other critical business areas and to increase or decrease DC space in response to dynamic market trends.
Cold chain trends
Whether leasing or buying, the demand for cold chain services is rising. According to JLL, U.S. cold storage space is running at "maximum capacity." Cold storage construction is projected to reach $18.6 billion in value by 2027, a 13.8% increase. JLL also anticipates that even at this rate of construction, a shortage of cold chain storage space is likely to persist.
Nowhere is the need greater than in the United States, the country with the single largest refrigerated warehouse market, according to the Global Cold Chain Alliance.
Factors creating growth include rising e-commerce demand in the food and beverage industry and rising consumption of fresh foods with fewer chemical preservatives, according to a study by VynZ Research. It also notes that between storage and transport, storage is the larger segment of the market.
In addition to all this, the pandemic added a new layer of complexity and urgency to the food and beverage cold chain.
According to this column, "the accelerated demand for food packaging, fueled by the shift to the food retail environment more than offset the restaurant segment downturn. This shift also impacted the supply chain planning process for ensuring that delays in the supply chain could be absorbed by higher demand for cold chain storage and longer dwell times. Large food retailers experienced a surge in sales upwards of 20-30% during the pandemic lockdown periods."
As these trends create a greater need for cold chain storage and distribution facilities, manufacturers and retailers must become nimbler. Their capital investments are often better directed toward new product development, brand recognition, and other efforts that focus on the consumer. This only underlines the need to move away from spending large sums on refrigeration/freezer installations and/or real estate.
Lease vs. own
The decision to lease or own depends on the specific circumstances for each decision.
Factors include:
Length of commitment. For manufacturers or even retailers who serve a stable, long-term market, owning the real estate and facilities for a food and beverage cold chain facility can make sense. Major turkey processors, for example, know that demand is large and predictable over a long period of time. For them, facility ownership is often the right choice. For many others in the food and beverage space, leasing can be a viable option for up to 10 years, but if there is certainty that a longer commitment makes sense, ownership could be the way to go.
Required facilities investment. By their nature, cold storage facilities require a larger investment. Given the high costs associated with cooling systems, construction of taller buildings for higher capacity, and dense storage with more elaborate racking systems, the square footage cost is significantly larger than for a dry storage facility. JLL puts the initial differential in an investment in a cold storage warehouse at 2-3 times more than a dry facility.
Ongoing operating costs are also higher. Additionally, varying temperature requirements for different products mean that cold-storage facilities often cannot serve the entire range of food and beverage products, making it necessary to use more than one facility to cover a wide range of retail or institutional needs.
Flexibility. If a manufacturer or retailer serves dynamic markets or markets subject to seasonal fluctuations that require flexibility, a long-term ownership investment can be less than ideal.
Growing e-commerce requirements. The rapid shift to e-commerce fueled by the pandemic is not expected to abate, which will also make leasing an increasingly attractive option.
Overall, the decision to own or lease will hinge on an analysis of the diversity of your customers' needs, seasonal variability, frequency of new product launches, and how these factors will result in the need for a facility that serves long-term stable needs or more dynamic markets.
Internal vs. external lease
If the use of a leased facility best fits, there are options to consider, such as directly leasing or relying on a third-party logistics provider (3PL) to provide a turnkey cold chain facility.
This decision will again depend on whether your needs are consistent and long-term or more variable and less predictable.
A good example of the later circumstance is the Chicago food and beverage cold chain market. With its large population, central U.S. location and robust transportation infrastructure, the metropolitan area is a major hub for food and beverage producers, distributors and retailers.
Overall, the stage seems set for participants in the food and beverage cold chain to rely increasingly on leasing facilities as suppliers and retailers strive to keep up with the rapidly evolving needs of consumers in a post-COVID-19 world that continues its e-commerce evolution.