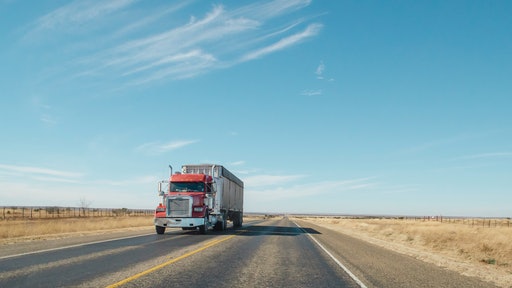 Pexels
Supply chain competency models are a crucial component of any successful supply chain. When they are implemented properly, they help supply chain managers find and target gaps in the competency of the entire supply chain, their employees, or even themselves.
These types of models are needed when it comes time to review an employee for competency in either their current role or when assigning them to a new position with specific skill requirements. The ability to see where workers may lack certain knowledge or skills allows supply chain managers to hone in on those areas and get them brought up to par.
However, when talking about supply chain competency models, what we are referring to is the competency of the various sectors of the supply chain, its health and its performance. Through this model, the supply chain is broken down into definable categories and each category is looked at in detail to discover weaknesses or gaps in proper implementation. Once these weaknesses are found, they can be corrected and then optimized further with the help of a technology platform that takes in all data from disparate modules— transportation management system, enterprise resource planning, warehouse management system, inventory, etc.—and streamlines processes, workflows and reporting.
For supply chain competency models to be truly successful, there are five key areas that need to be focused on:
Capacity planning
Assuring that all management staff is aware of and prepared to maintain or accommodate specific production levels and resources is the first step in maintaining optimal, overall supply chain health. This requires coordination with suppliers and any manufacturing cells, knowledge of critical machines or equipment, overall equipment effectiveness (OEE), sales inventory and operations planning (SIOP) and general assessment of resources. Manufacturing capacity, distribution center capacity and transportation capacities must all be known and available to accommodate logistics and supply chain needs.
This planning ensures appropriate production levels for the company's capabilities and needs.
Demand management
Competency in the area of demand management is absolutely paramount to fostering a healthy and thriving supply chain.
Demand forecasting is constantly being refined and more succinctly measured thanks to high-level analytical techniques, software, and statistical forecasts. Demand management is the process of analyzing and predicting what the customer will purchase and when. Successful methods of managing demand use both qualitative and quantitative data analysis to reduce uncertainty, predict short-term surges and downswings and respond to these shifts and coordinate with the sales inventory and operations planning process.
When performed correctly, demand management tasks act as a type of predictive analytics and can one of the most important tools to scale your business.
Order processing
Another area that requires attention to guarantee a successful supply chain competency model is order processing. Furthermore, this area is key to maintaining a positive relationship with customers as well as building a positive reputation within your industry.
For order processing to be well managed, all steps in the process must be organized and clearly communicated. Coordination between inventory, accounts receivable, fulfillment, shipping, etc. must all feel like a smooth transaction in order for clients to hold a positive perception of the service you are providing. Occasionally, issues and constraints may come up, in which case contingency plans and workaround solutions that satisfy customer needs should already be in place.
Logistics, warehousing and distribution
An obvious area of focus in any supply chain is the management of the physical flow of goods – this is logistics at its most basic.
Warehouse and storage management, getting products distributed from warehouses to customers or end-users and managing this entire flow is vital. It is important, therefore, that systems be in place to competently and effectively manage and communicate with all the steps in the process, from receiving, picking and packing, to shipping and finally to managing customer returns.
Effective processes and necessary adjustments through auditing mean continuous improvement and success.
Continuous performance improvement and growth mindset
Having a good working knowledge of all areas of competency necessary and leaving room in the model for future additions is an important pillar of success.
By continually auditing processes and systems, analyzing areas where there are competency gaps, seeking to improve processes when needed, and communicating with staff and customers to acquire feedback on performance, companies can take on the growth mindset. This mindset is the one that is most needed in order to create a model that is both flexible and capable of growth. Through seeking to improve performance continuously, a supply chain competency model remains agile and takes corrective actions as needed.
Good supply chain competency models assess what key skills and performance goals must be met and maintained for the success of the overall business. By including these five key areas in your supply chain competency model, you are well on your way to achieving that success.