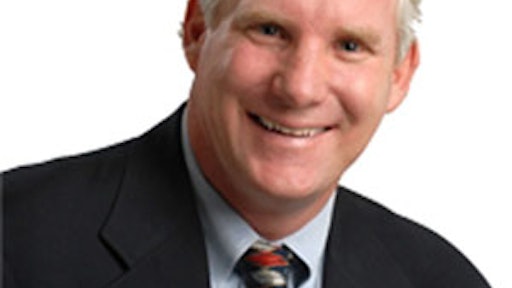 The national fleet of trucks that carries food on an interstate basis is more diverse than anyone realizes. There are roughly 2.75 million Class 8 trucks registered in the United States. These are the largest trucks that handle the long-haul transfer of product, usually from the manufacturing point to the distribution center. From there, the product is broken down to the case level and distributed by smaller local trucks. Those 2.75 million trucks are driven by a vast array of people from every walk of life. From the young high school dropout to the 65 year-old with 5 million miles behind the wheel; from the immigrant looking to share in part of the American dream to the fifth-generation truck driver; from the veteran returning from deployment halfway across the world to a shadowy character who exists at the fringe of society. These are the people on whom the weight of the entire distribution infrastructure rests.
Some of these people work for large trucking organizations with recruiters, trainers, dispatchers, safety managers, CFOs and executives. But most of them work for small trucking companies or for themselves as owner-operators. Even people in the industry are astounded that 97.2 percent of the 500,000 registered trucking companies have 20 trucks or less. Or that 90 percent have five trucks or less. It just goes to show that it is the small trucker who is the backbone of the nation's distribution system.
If this is one of the first times you have considered who is handling your critical and precious food products, it might be a little bit alarming to consider the characters who deal with what eventually becomes our dinner. However, overwhelmingly the numbers show that our system works efficiently and effectively and that these people are to be thanked and not to be feared. Over my 24 year transportation history, I've seen my share of crazy claims and interesting situations happening out on the road, but those things are few and far between. Every day thousands of loads are delivered in good order and on time. We never really talk about those loads; instead we talk about the problems. So we developed this viewpoint that there are more challenges out there than there are solutions.
How is it that this industry has developed into a system that is dominated by the owner-operator? Owner-operators deliver more food product than any other type of trucking company. They exist because there is easy entry, decent money and because drivers are inherently people who want to make their own decisions and are drawn to a lifestyle where they set their own rules. Even larger trucking companies have owner-operators signed on to them. These owner-operators move product thanks to transportation brokers or 3PL's who give them access to the larger shippers. One of the companies Allen Lund Company works with moves over 1,000 loads a month. We use more than 900 different trucking companies, almost all owner-operators, to move that freight during the year. The average shipping company has no way to qualify, set up, or issue contracts to 900 trucking companies. They depend on third-party logistics companies to aggregate those owner-operators and make them operate as a single fleet. That is one reason why 3PL's now handle more than $160 billion worth of transportation spend each year. A shipper's transportation system must include 3PL's in the mix to have true access to the trucking marketplace and to the tens of thousands of owner-operators. You cannot effectively move significant amounts of product in the U.S. with just asset-based carriers.
An effective food transportation system is usually a mix of assets, 3PL's, efficient software, dedicated people, as well as a robust communication system. The faster you have access to critical information in transportation, the better your rates will be and the better you will be able to react to challenges such as late shipments and seasonal market pricing.
Because there is such a diverse group of people handling food for the nation, it is critical that excellent communication prevail throughout the cold chain. If there are any special handling instructions, they must be given to each and every driver or handler every single time. A 3PL must understand the challenges a shipper has to bring their product to market. Only then can they be an effective partner to manage the process. Bring in your transportation companies to learn about your product and have regular meetings to keep everyone on the same page. The more your transportation vendors understand what you go through to produce the product, the harder they will work to insure proper transportation by this wonderful and diverse transportation system.