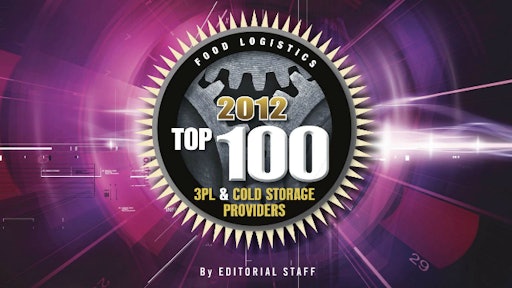 Food Logistics' magazine has chosen The Top 100 3PL & Cold Storage Providers.
This serves as a resource directory of third-party logistics and cold storage providers whose products and services are critical for various companies in the food and beverage supply chain, ranging from food producers and manufacturers to retail grocers and small format markets.
"The companies on this year's list offer tremendous value to their customers in the food and beverage sector, starting with their understanding of the requirements and demands unique to this space," commented Lara L. Sowinski, editor-in-chief at Food Logistics.
"For one, food and beverage supply chains operate in a highly regulated environment where safe and secure transportation and warehousing of the product, which oftentimes involves temperature-controlled facilities and equipment, is paramount. In addition, the constant introduction of new products coupled with increased consumer demand for more fresh produce raises the stakes even higher."