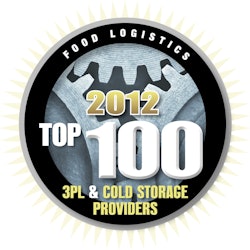 By The Editorial Staff
The food and beverage industry relies heavily on the expertise and services of third-party logistics providers and cold storage operators. This relationship has become even more important in recent years as the marketplace has grown increasingly competitive and fast-paced. The supply chain has therefore truly emerged as a differentiator for many in our industry.
For the seventh consecutive year, Food Logistics is proud to present an admirable list of companies who are excellent performers in their field. Their range of services, capabilities, and assets go a long way in supporting the demands of today's food and beverage industry.
Companies in this article