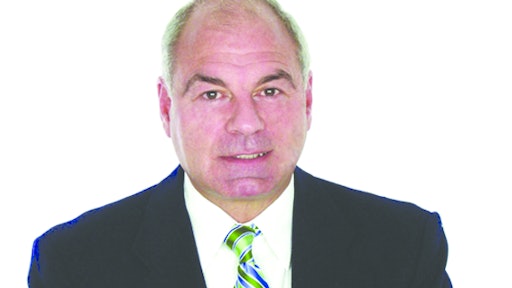 In this month's edition of Food Logistics, editors discuss an increasing desire to move more food products on rail. The most revealing aspect of this need was recently reported by the North American Produce Transportation Working Group (NAPTWG). Their perspective on the plight of produce transportation is partly due to the paltry use of rail; currently only 1 to 2 percent of produce is transported this way. The NAPTWG went on to say there are compelling reasons to shift transport modes from highway to rail because of a shrinking produce carrier base, more onerous regulations, lack of capital, aging work force, and older fleets.
In a recent study, investment bank Jefferies and global advisory firm AlixPartners see "fresh and healthy" as a priority area for both millennials and baby boomer generations. As such, they see fresh and healthy as a key area of opportunity for both traditional grocers and branded food-makers. They went on to state that despite the younger generation's greater acceptance of mass merchants, drug stores, and online vendors for everyday essentials, more than 80 percent of those surveyed continue to shop traditional grocery stores for fresh products.
As the stage is being set for a new generation of shoppers seeking fresher and healthier options, we are also seeing a move to plant-based diets in stemming the tide away from obesity and diabetes to healthier life styles. In other words, we are seeing a secular growth cycle—a long-term pattern lasting at least 10 years—that is here to stay. Based on this global need for wellness, economist Dr. Aaron Pacitti goes on to state that secular growth strategies are an important criterion for food firms, retailers, and investors interested in longer term success, rather than a reliance on short-term trends.
As mass merchants, traditional grocers, and other foodservice operators sharpen their focus on the increasing volume of perishables, retailers' expectations will convert into more innovative and efficient supply chain requirements for shippers. For many of the largest produce distributors, we are already seeing the rise of perishable items approaching and now exceeding the 2,000 SKU level.
But, there are challenges with long-term growth cycles. The demand for fresher, healthier foods coupled with the need for innovative and highly efficient, tightly controlled distribution cannot be realized using a transportation network that is fraught with risks, such as poor highway infrastructure, rising congestion, driver shortages, shrinking capacity, and fuel and carbon concerns. However, one of the most challenging objectives is moving perishable products in assuring optimal quality all the way to the retailer's shelf.
Some may say this is a perfect opportunity while others may argue this is the perfect storm. As we are running out of options in supplying consumers of all ages with healthier foods, two priorities take center stage. The first is assuring that new modes of transport have economies of scale in being able to move large volumes of produce long distances (over 1,200 miles) at the lowest cost. The other factor is assurance of reliable capacity with controls that can move perishable, time- and temperature-sensitive products in highly prescribed ways. With the enactment of the Food Safety Modernization Act (FSMA), transport of food will be under more scrutiny for temperature controls and sanitation conditions. Retailers will continue to expect lower prices as a result of more innovative supply chain practices.
Based on these converging pressures, the use of rail in selected ways is proving a cost effective and value-added way in assuring optimal quality for the most fragile and perishable products. Many may question shipping fragile and perishable products on a train, but if done correctly, it could meet or beat highway transportation on cost, speed, reliability, and product quality.
We are also finding additional value-added services provided by refrigerated express unit trains in being able to chill products in transit. In an interview with one of the largest processors of fruits and vegetables, chilling in transit was a time saver as well as a significant reduction in storage, handling, and utility cost.
Rail operators are countering these long held beliefs that rail cannot compete with over-the-road truckers. As speed to market is a top priority, rail operators are investing heavily in improving infrastructure. Logistics operators are partnering with rail operators through the use of highly efficient trans-load and cross dock buildings. The use of refrigerated boxcars that can hold temperature in highly consistent and controlled ways while being monitored as often as required has been shown to be much more reliable than typical highway refrigerated trailers.
Express rail can run as fast as long-haul truckers. Higher volumes of products can be moved with less labor. Double-stack and boxcar economies can move more tonnage at less fuel, particularly with new locomotive and fuel technologies. As reefer capacity is becoming more of a strategic issue and operating challenge, it may be time to look at the often overlooked use of rail.