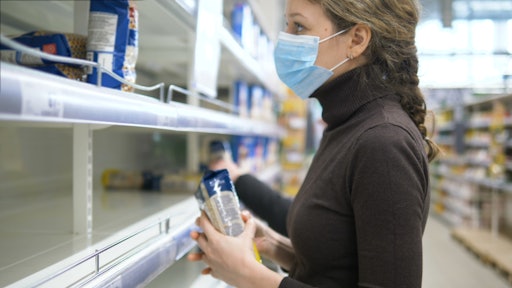 wifesun - stock.adobe.com
According to "The Impact of COVID-19 on Consumer Food Waste," published by the Applied & Applied Economics Association (AAEA), researchers said that in July, more than a quarter of respondents had increased refrigerated storage capacity and more than 10% had increased frozen storage capacity since the onset of the COVID-19 pandemic. An increase in food storage provides a more immediate option for preserving food, but may also promote stockpiling that could lead to waste in the future.
AAEA members Brian Roe and Kathryn Bender from The Ohio State University, along with Danyi Qi from Louisiana State University, find the immediate and long-term implications of COVID-19 crisis for the amount of food wasted by consumers.
"We believe several immediate opportunities exist to combat some of the consumer-level COVID-related food waste issues," says Roe. "First, we recommend that local agencies devise campaigns that urge households to scan their stocks of non-perishable shelf-stable items and donate or share items purchased in panic but, in retrospect, do not work well for their household. Second, we would urge USDA and local emergency food agencies to work to further customize contents of food boxes to ensure a match to the preferences of patrons. Finally, with more consumers cooking at home and limited dine-out options, educational efforts focused on food management, cooking and preservation skills may be better received and retained now more than ever."