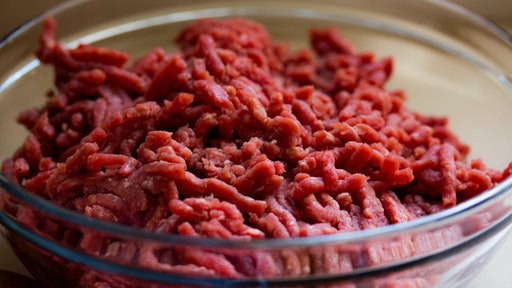 Pexels
The consumption of meat has grown multifold with fast food consumption. However, the Coronavirus disease (COVID-19) outbreak has affected the demand for processed meat amid bottlenecks in the supply chain and hurdles in production. Some companies have closed their operations in processing plants as a result of positive cases of COVID-19 found among their employees.
However, the market is anticipated to re-gain traction post-pandemic with safety guidelines instituted at facilities. The market is expected to witness modest growth at a CAGR of nearly 4% during 2020-2030, with demand is projected to revive during the third quarter of 2020, according to a study released by Fact.MR.
Beef segment to showcase bullish trend during forecast period
Beef consumption is anticipated to maintain its dominance in the processed meat market, growing two times during the forecasted period. In North America, beef consumption is set to account for nearly 40% of the total processed meat consumption.
Key takeaways of processed meat market
The demand for processed meat is expected to grow at a CAGR of nearly 5% during 2020-2030 owing to its higher shelf life.
The organic processed meat segment is expected to grow nearly three times during 2020-2030.
Pork processed meat is expected to grow at a CAGR of nearly 3% during the forecasted period owing to high consumption from regions like Europe and APEJ. However, sheep processed meat is expected to grow two times through 2030.
Europe comprises nearly 40% of the processed meat demand owing to the growth of HoReCa in the region. However, North America has an absolute revenue-generating opportunity of nearly $28 billion in the processed meat market.
"The market in APEJ is expected to be more lucrative owing to the proliferating food trends and the recent ban on wet market by China, who is one of the most significant consumers in the region," says an analyst for Fact.MR.