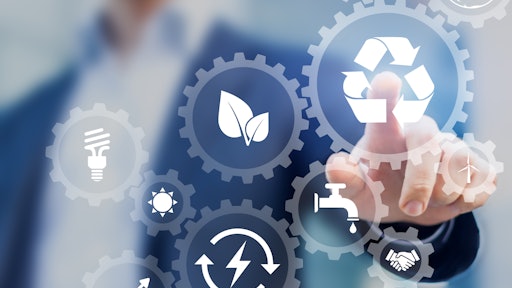 Getty Images
Tastewise anticipates industry changes in sustainability for the upcoming year, as outlined in its latest report, "Food and Beverage Sustainability Trends in 2020."
This report fine tunes the connection between the evidence-based claims for sustainability's urgency and the general trend toward sustainability in the food and beverage industry.
Here's a sneak peek into the findings:
1. Almost a quarter of consumers currently make sustainable food and beverage choices.
Nearly 23% more American consumers make food and beverage decisions based on sustainability considerations than a year ago, and this number is expected to grow significantly in the coming months.
2. Consumers care about the environment, but more about themselves.
"Health" is a dominating motivator for sustainable choices among consumers , but consumers are more likely to choose a sustainable option because its perceived health benefits over its environmental benefit. Despite the well-documented environmental damages of the animal agriculture industry, consumers are relatively apathetic to the planetary harm caused by the industry's waste – currently, only 10% of consumer conversations about waste focuses on meat.
3. Packaging's impact extends beyond just the environment.
Sustainably-minded packaging options – from to-go cups to take-away boxes and more – give restaurants a significant advantage amongst consumers on social media. Restaurants that advertise their use of these products see a marked increase in consumer interest.
4. Sustainably produced ingredients will dominate tables and shelves.
Mainstream consumers are beginning to pay attention to not only the environmental consequence of a product after an item has been consumed (ie. wasteful plastic packaging), but also the environmental consequences of its production. Ingredients with sustainable and ethical supply chains will become more popular as consumers take a greater interest in products' full life-cycles.