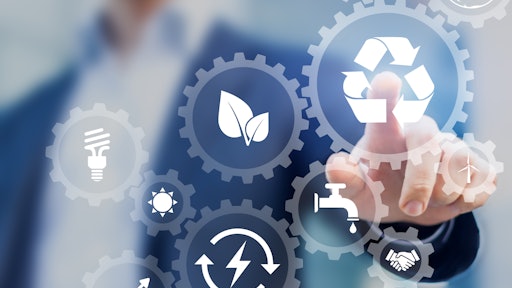 Getty Images
Cargill continues to be committed to protecting the Earth with its climate commitment. The company has adopted a Scope 3 target of reducing greenhouse gas emissions in its global supply chains by 30% per ton of product by 2030.
The goal aligns with several of Cargill's customers who are implementing similar climate goals. The company has also reinforced its intent to prioritize climate through three recent activities aligned with companies around the globe, including pledging to the CEO climate statement, signing on to the We Are Still In coalition to continue supporting the Paris Climate Accord and convening at this week's UN Climate Change Conference COP 25 in Madrid.
The commitment to reduce greenhouse gas emissions from its global supply chain by 30% per ton of product by 2030, in combination with previously announced operational goal to reduce absolute emissions by 10% has been approved by the Science Based Target initiative.
"Without bold and decisive actions by all involved in the production of food, climate change will destabilize the food system," said David MacLennan, Cargill's chairman and chief executive officer. "We are determined to innovate, scale and implement solutions together with producers, our customers and governments worldwide. Agriculture is how we will mitigate climate change, regenerate our soils and improve water use, while nourishing the world in a more sustainable way."
Prioritizing climate across
Cargill

supply chains

To reduce its climate impact, Cargill is focused on targeted supply chain interventions, programming and policy solutions benefiting farmers, customers and the broader food system.

"We are pleased to see Cargill set an aggressive goal to reduce their scope 3 value chain greenhouse gas emissions as an addition to their science-based target for their operations," said Cynthia Cummis, Director of Private Sector Climate Mitigation, WRI. "As a large and influential company in the agriculture sector, Cargill's actions will positively impact the food industry and help companies further downstream reduce their own emissions. Throughout the target-setting process, Cargill has been a thoughtful and strategic partner who recognizes the critical urgency of addressing climate change."