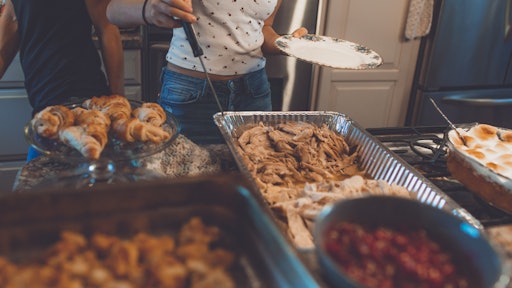 Pexels
Turkey producers are aiming to create a plant-based alternative as more consumers are embracing a flexitarian diet.
Meat alternative brands such as Impossible Foods and Beyond Meat have paved the way for plant-based foods, thus revolutionizing the market along the way. According to Reuters, plant-based meat account for 5% of U.S. meat purchases today.
However, turkey has yet to stem a plant-based product that is widely accepted by consumers.
The closest alternative to turkey is Tofurky, a tofu turkey that sells over 400,000 roasts each holiday season. Though, many complain that the product doesn't have the same shred as regular turkey, leaving them to search for a better product.
Reuters reports that Beyond Meat is urging consumers this holiday season to create dishes from existing beef and sausage alternatives, while Impossible Foods has a turkey alternative as one of its long-term goals.
Meanwhile, other meat producers like Butterball, Perdue Farms or Tyson Foods are also developing vegetarian options.
"Don't be surprised if more protein options find their way onto future Thanksgiving tables," a Tyson spokeswoman tells Reuters. "We are looking at options across protein forms. We aren't sharing future product roll out dates at this time."
Meanwhile, Butterball will reportedly run limited tests of its plant-based product next year. However, many are hesitant to believe that there will be an alternative that as good as the real thing.
Reuters reports that turkey consumption has remained steady in recent years, with nearly 5 billion pounds being consumed annually.