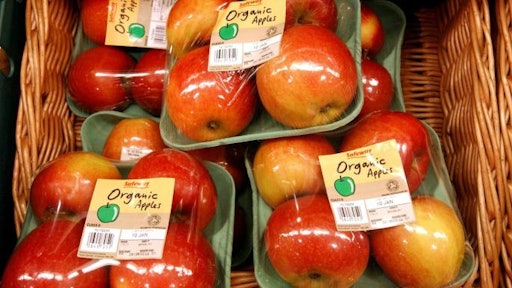 The U.K.'s biggest grocer, Tesco, is removing "best before" date stickers on a majority of its produce to help cut consumer waste.
In May, the retailer trialed removing labels from 70 pre-packaged fresh food lines, BBC reports. Removing the stickers will enable consumers to keep perfectly good food for longer.
While the stickers will be removed from produce, labeling on products like meat, fish, dairy and poultry will remain the same, BBC reports.