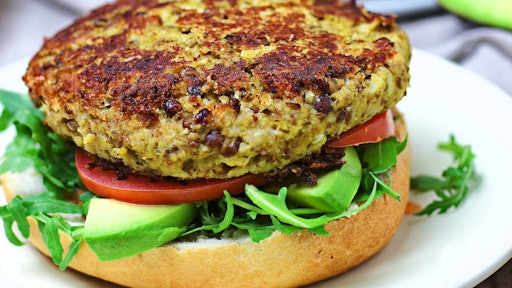 Americans are turning toward plant-based burgers, however, these patties are engineered to mimic the taste of real meat.
Branding is critical when it comes to plant-based products. According to a study done by Faunalytics, "lab-grown," "in vitro" and "cultured meat" are unlikely to sell, but if they are referred to as "clean meat" it can encourage new shoppers.
In the survey, two-thirds of people said that they'd try the plant-based product if it was described as "clean meat" and if they heard positive descriptions of it. Bloomberg reports that the term reduces a feeling of disgust.
Yet, other research hasn't been as favorable. Bloomberg reports that only 3 percent of consumers expressed "no reservations" about eating such products, while 57 percent responded that they wouldn't eat it. Another survey by Datassential found that 68 percent of people said that they were not interested in cultured meats.
The beef, pork and chicken industries are arguing that if the if it doesn't come from an animal it shouldn't be called meat. However, companies like Tyson Foods and Cargill are investing in startups to plant-based products, Bloomberg reports.
If the demand for plant-based products continue, it could cause a disruption to the agriculture industry. Bloomberg reports that there would be substantial effects on global grain production.
The growth of plant-based foods is largely driven by health concerns. Almost half of shoppers are buying veggie burgers because they believe its better for them.
The future of culture meat depends on if it tastes as good as the real thing and has the right price, Bloomberg reports. While consumers are interested in the products, the Datassential report shows that they'd be more interested if they knew more about production methods and a lack of health risks.